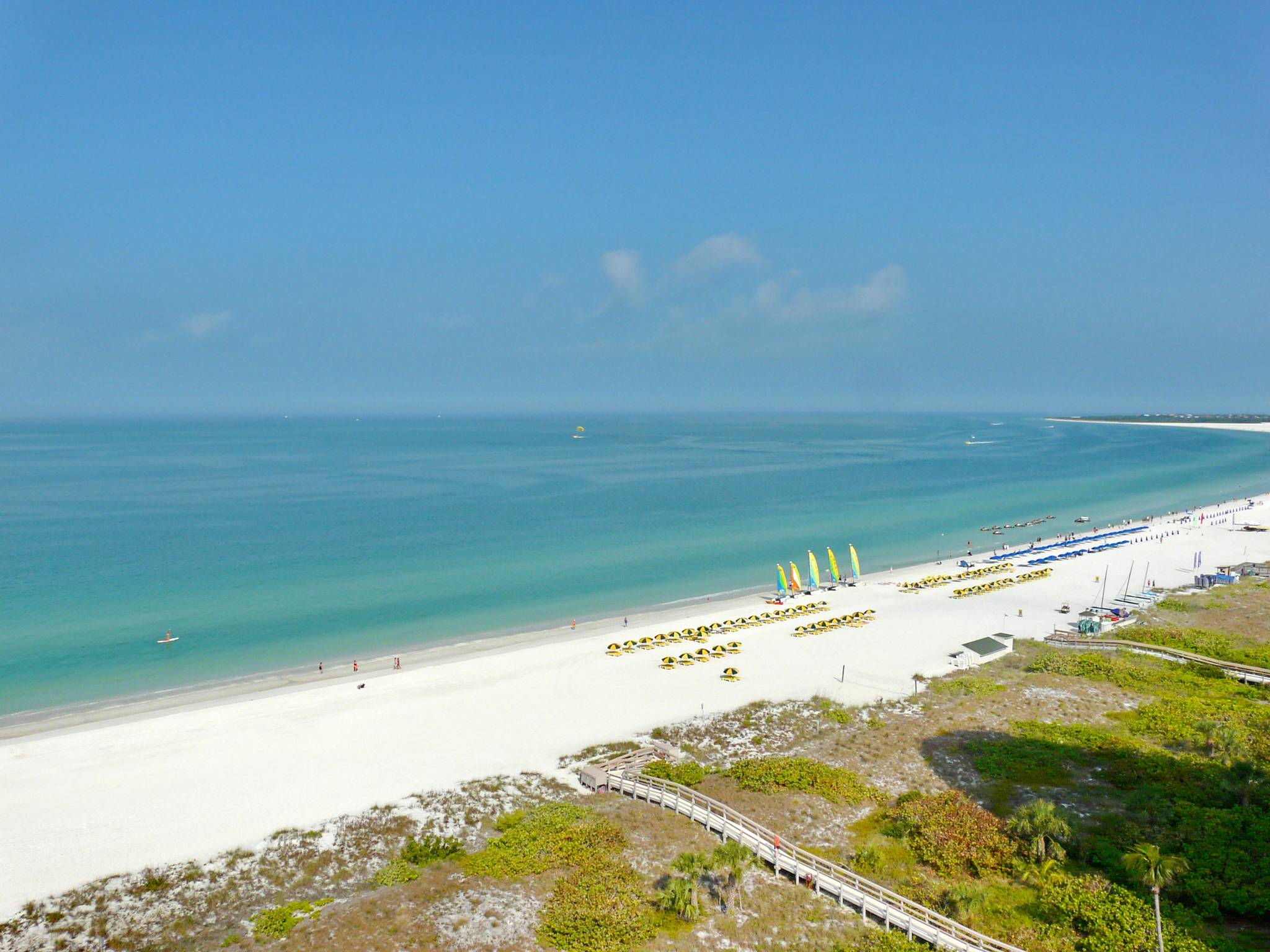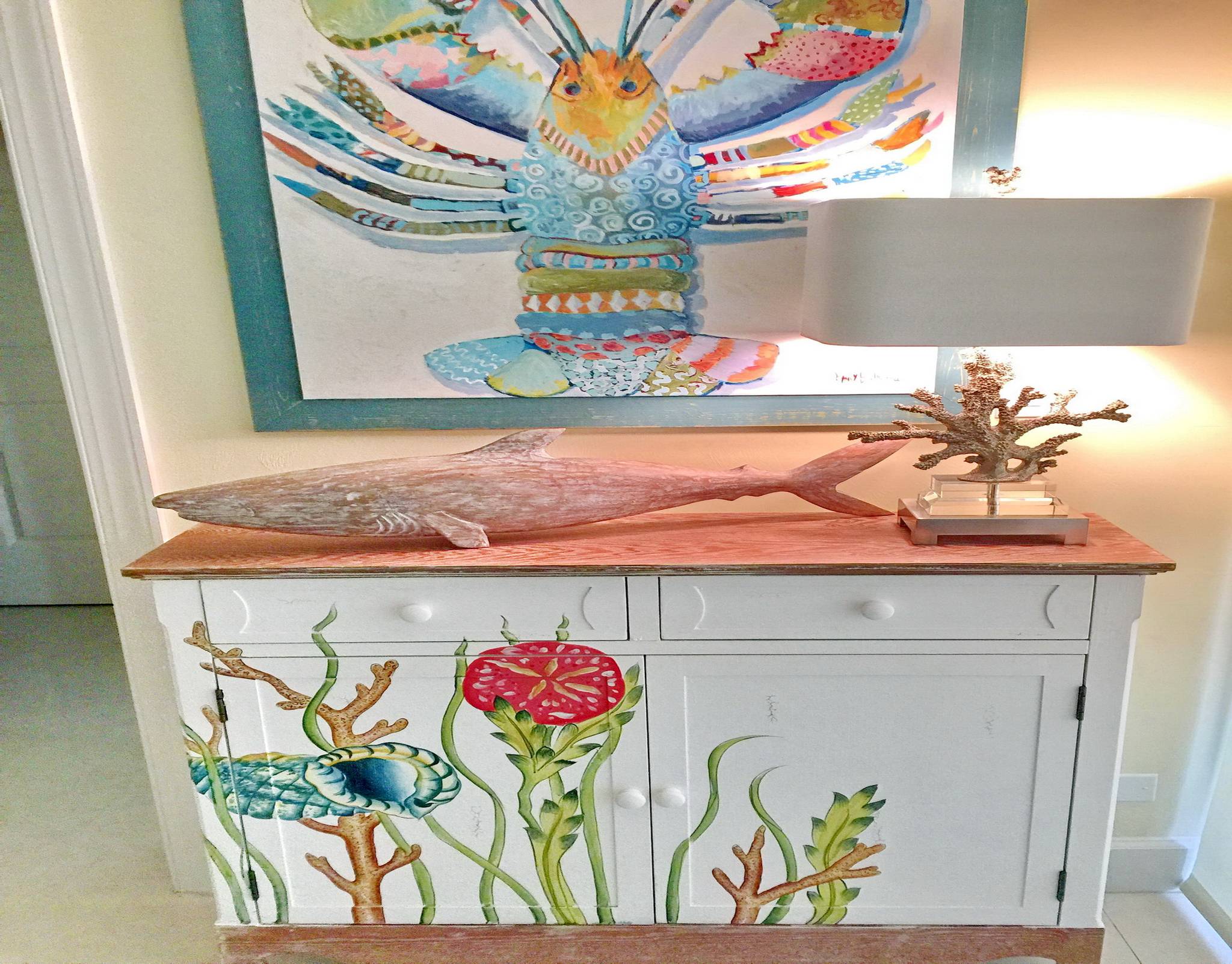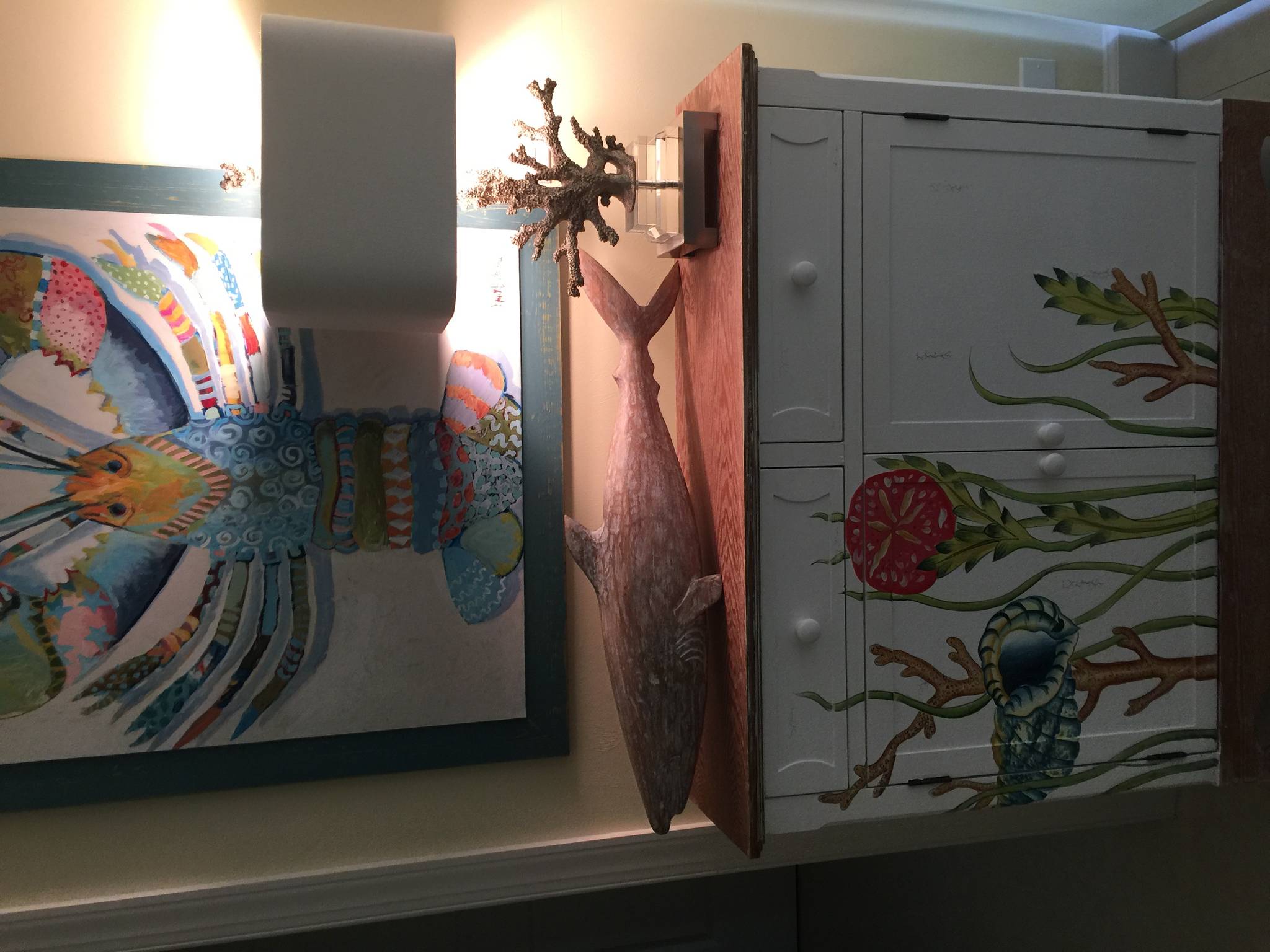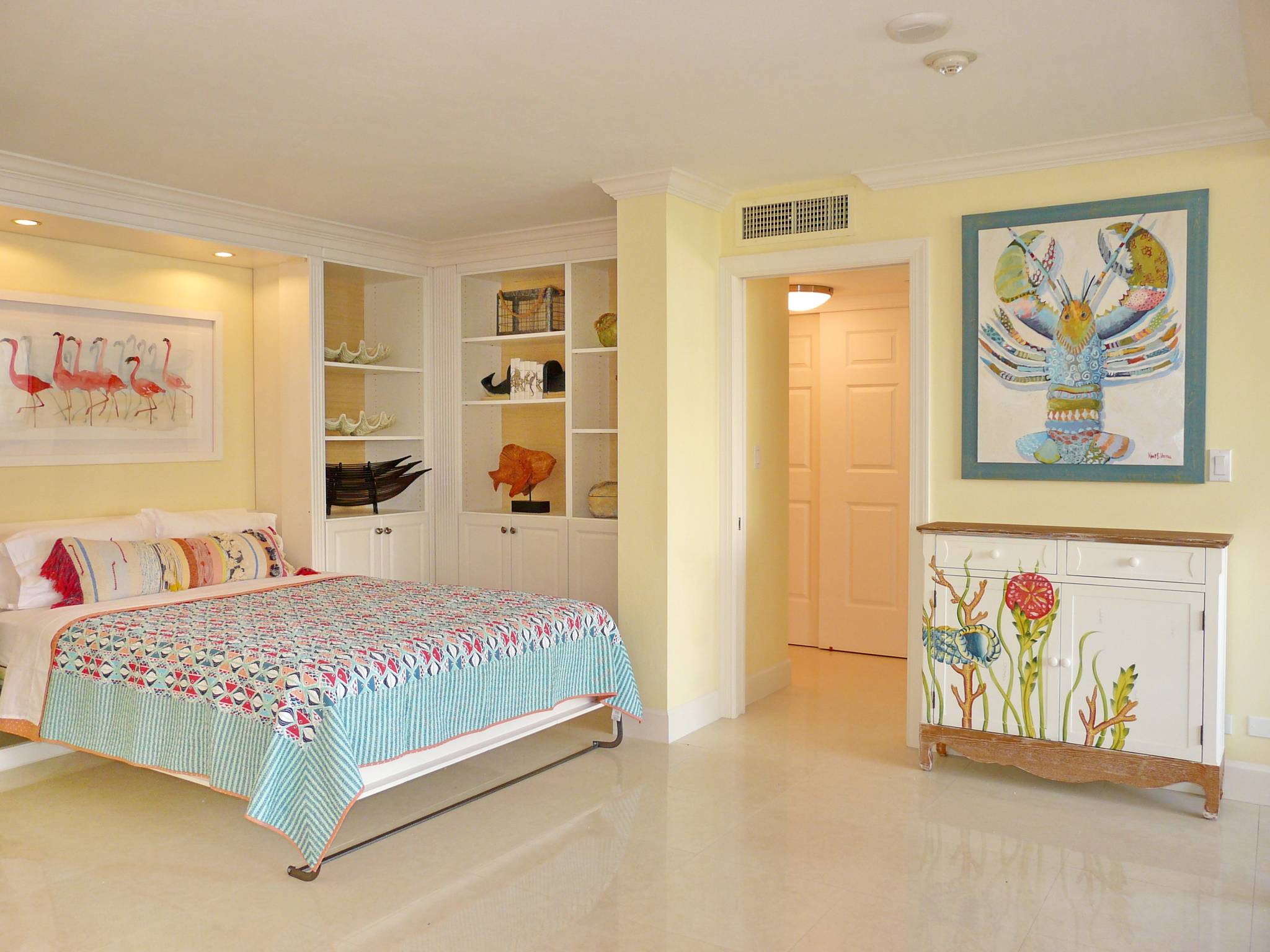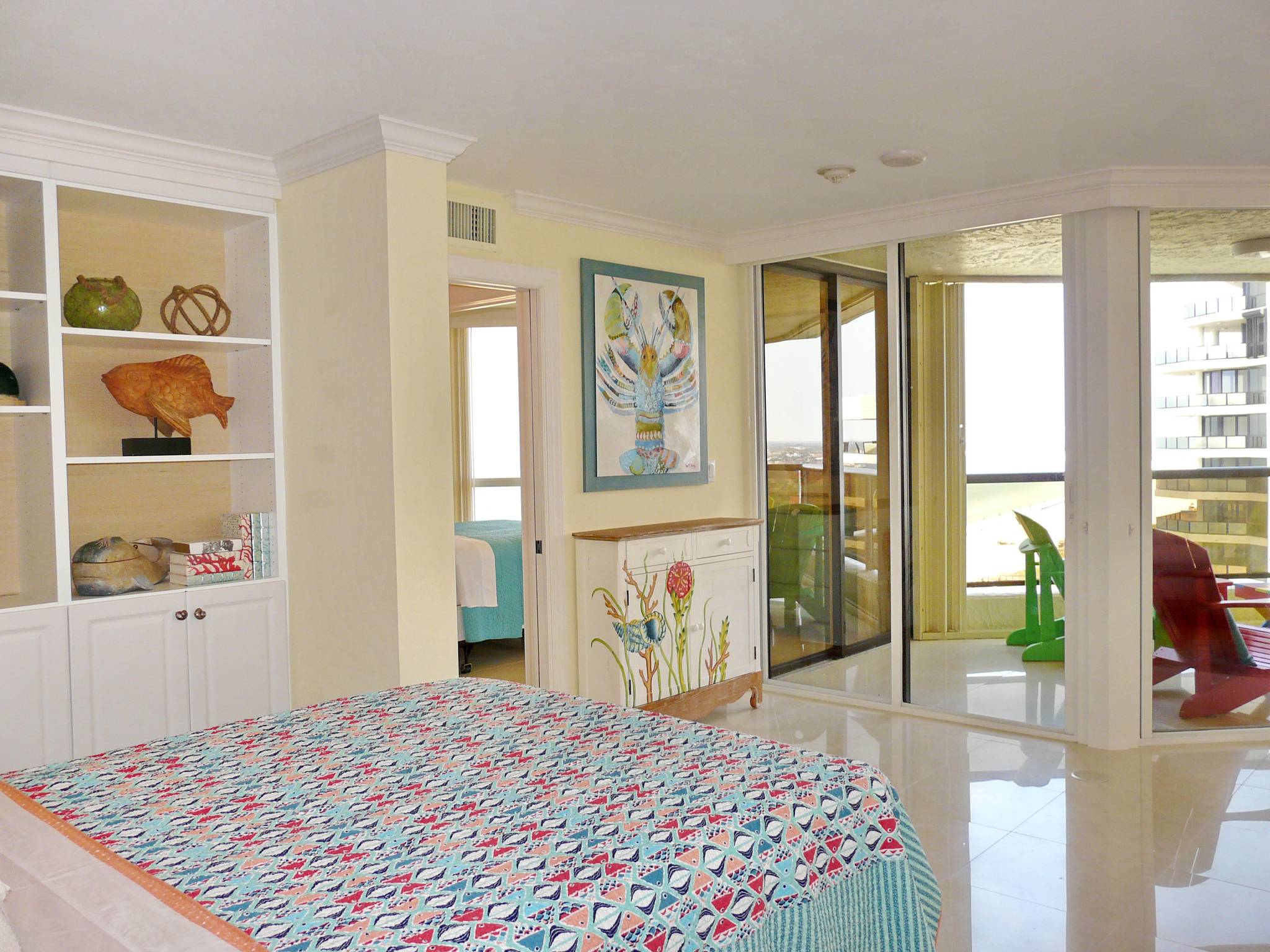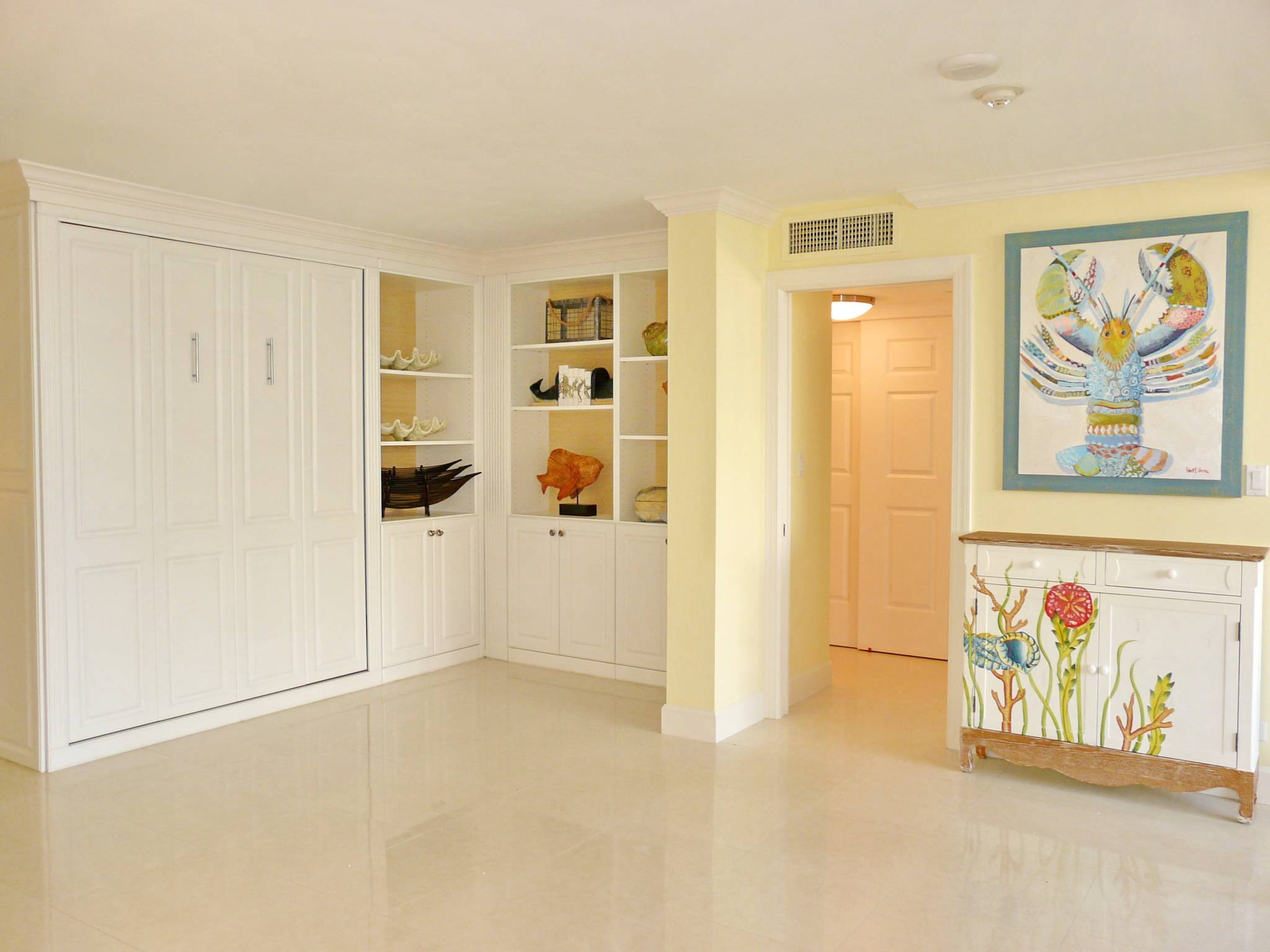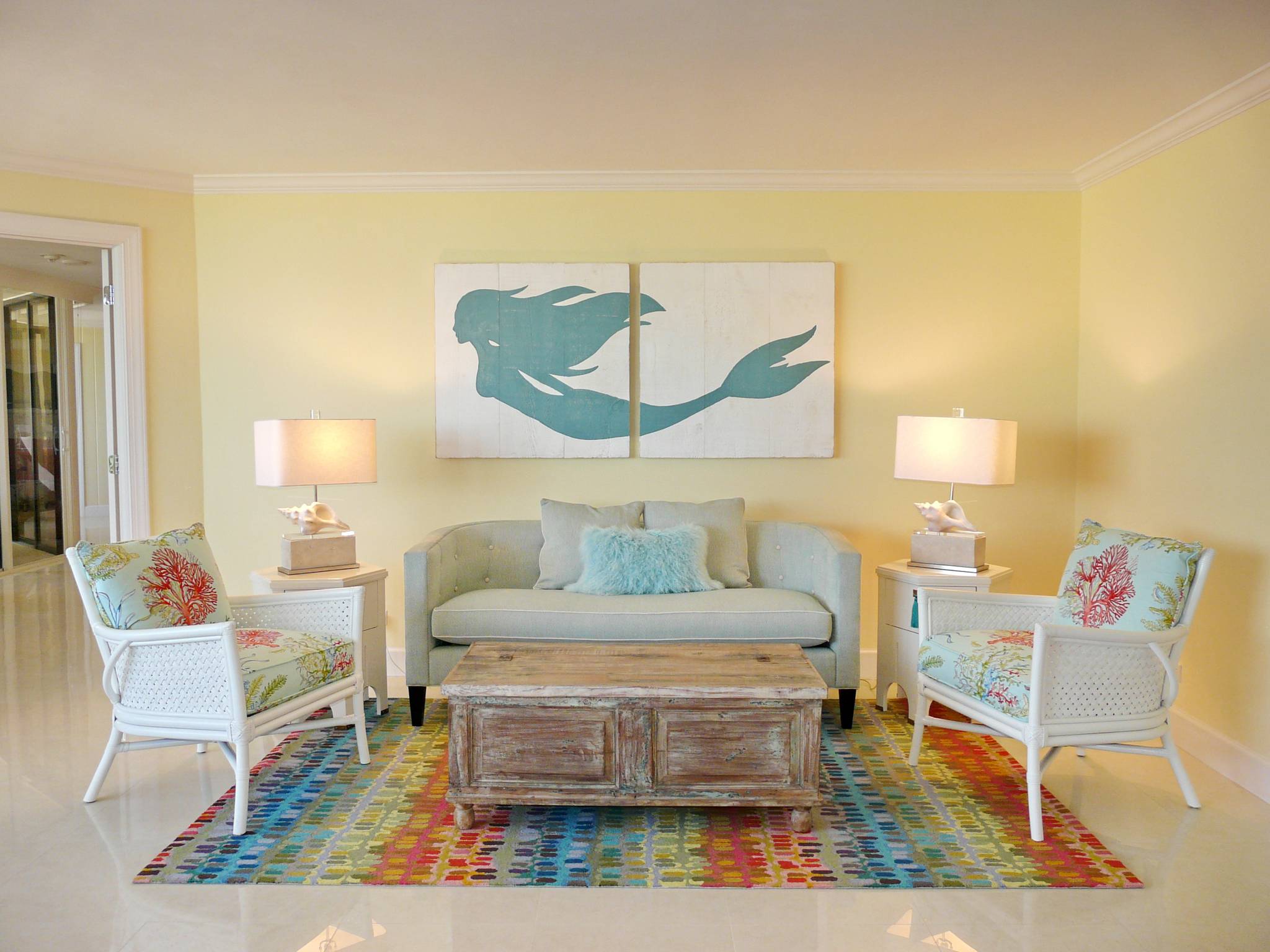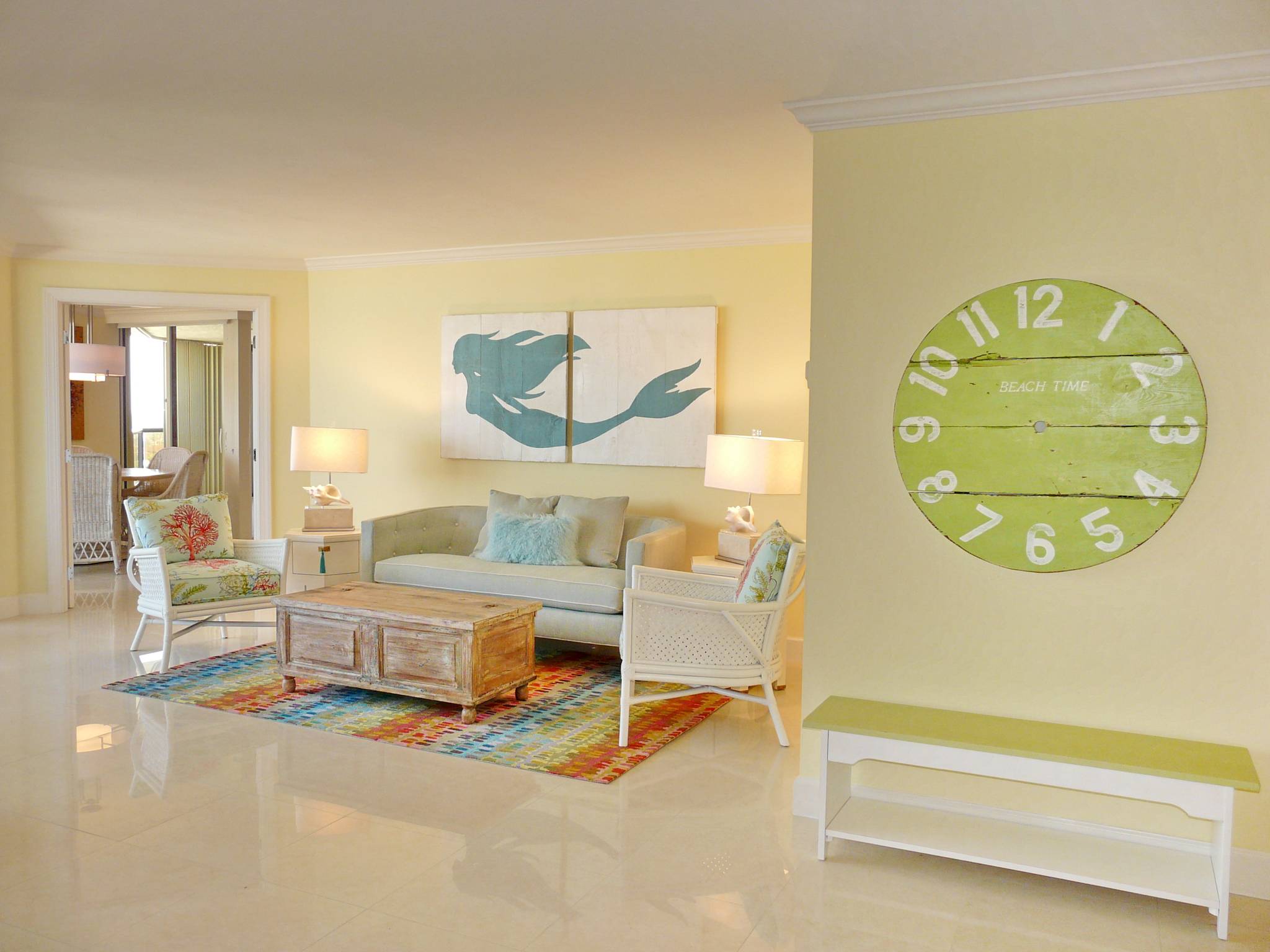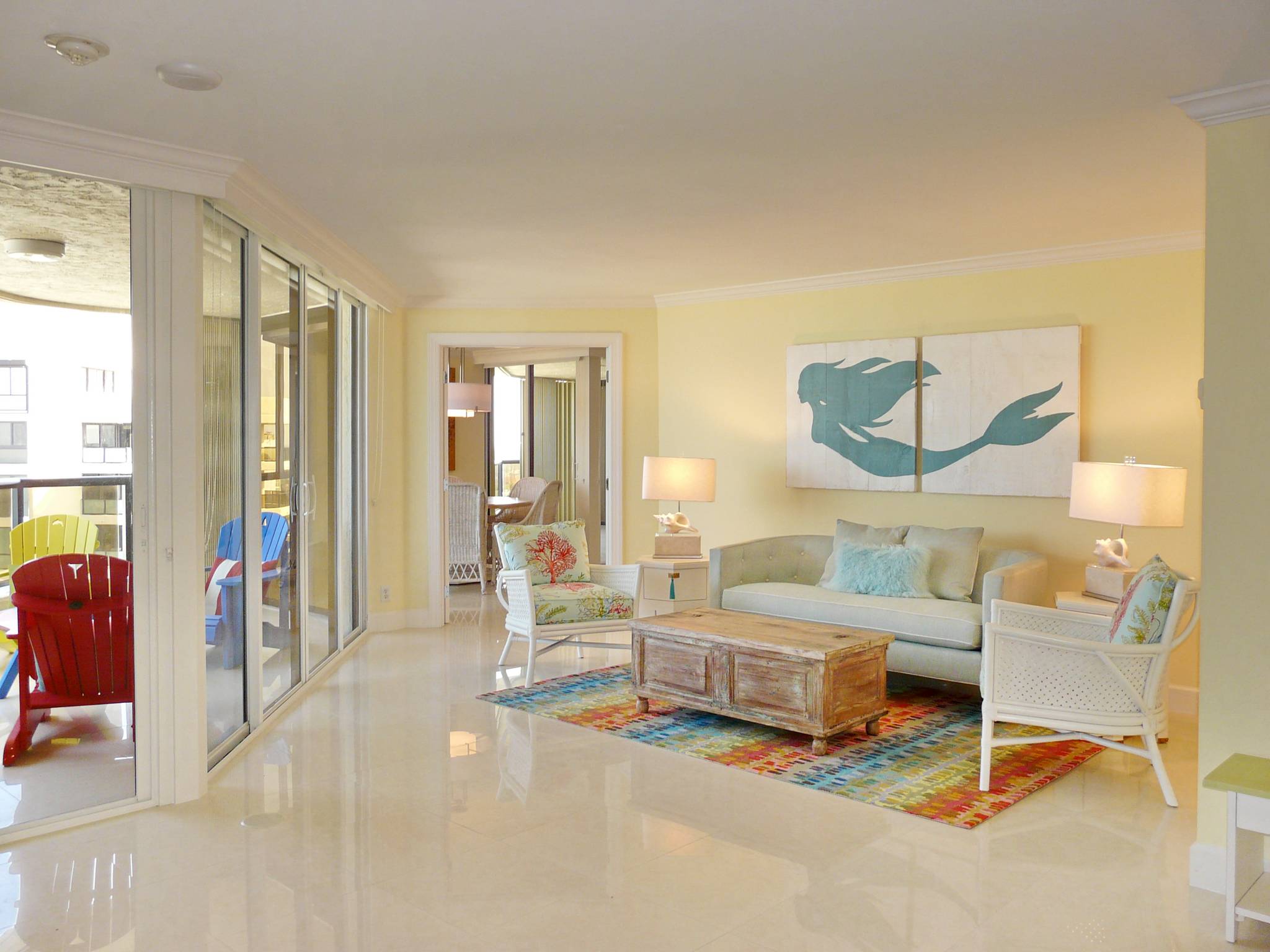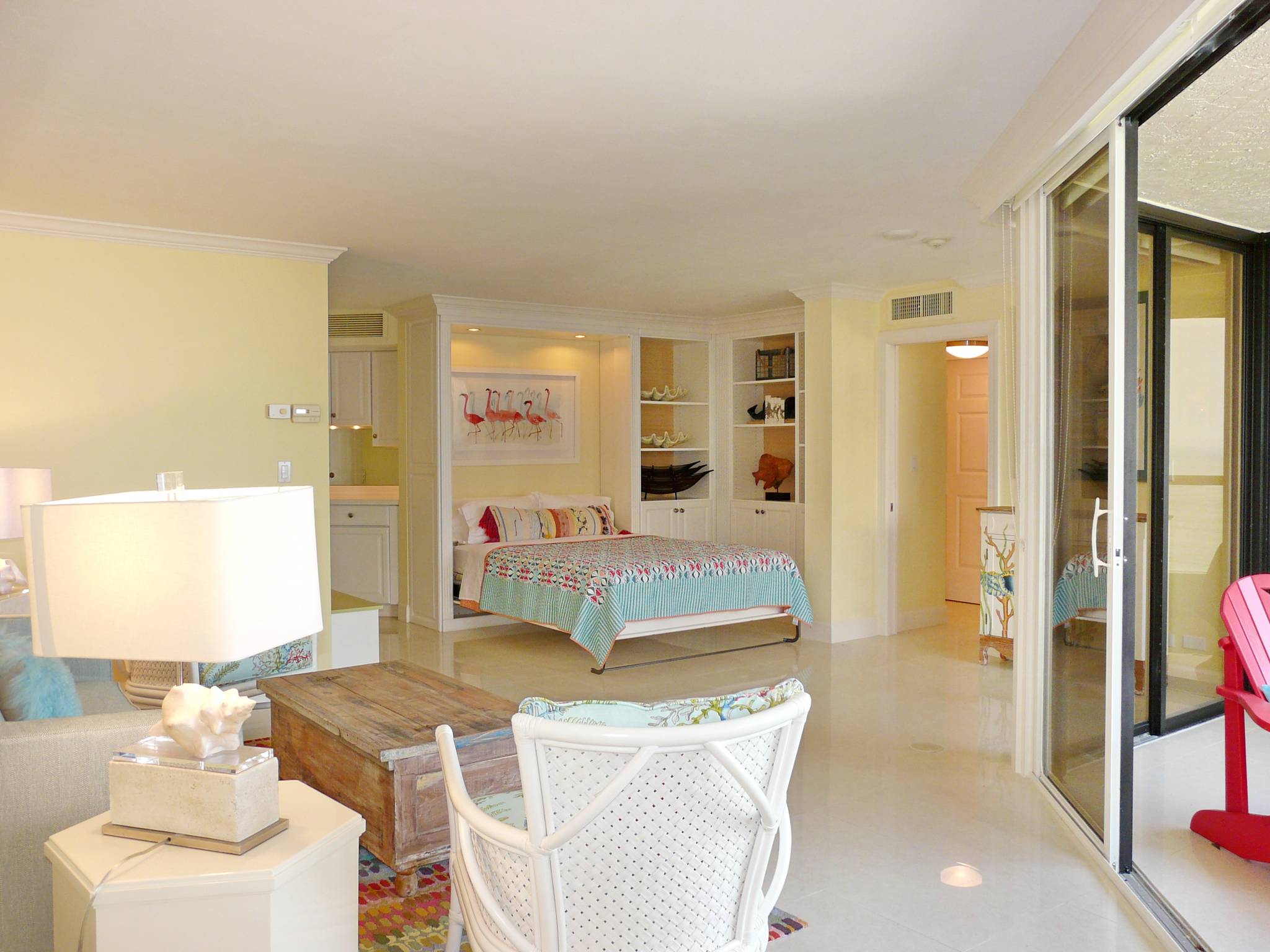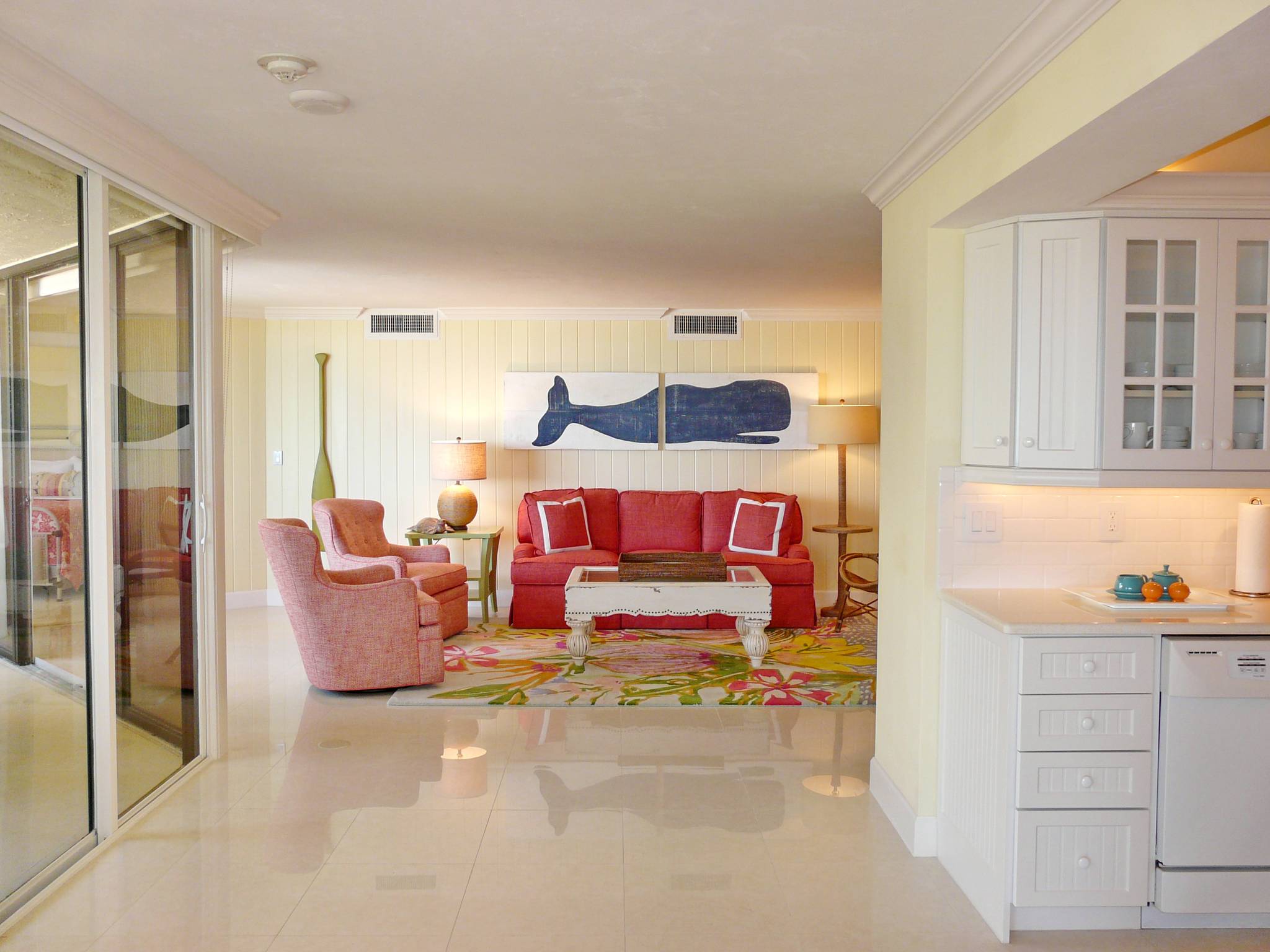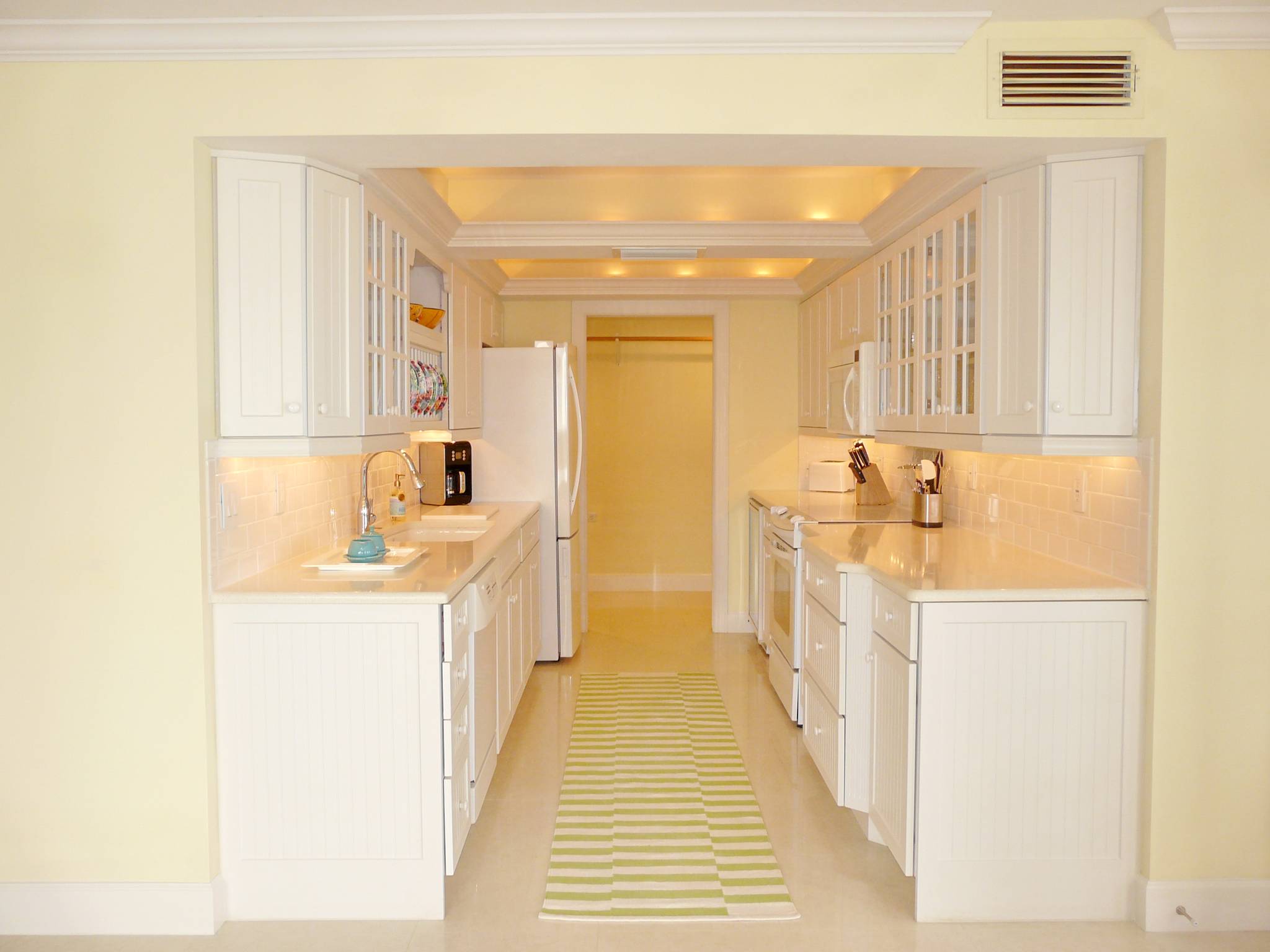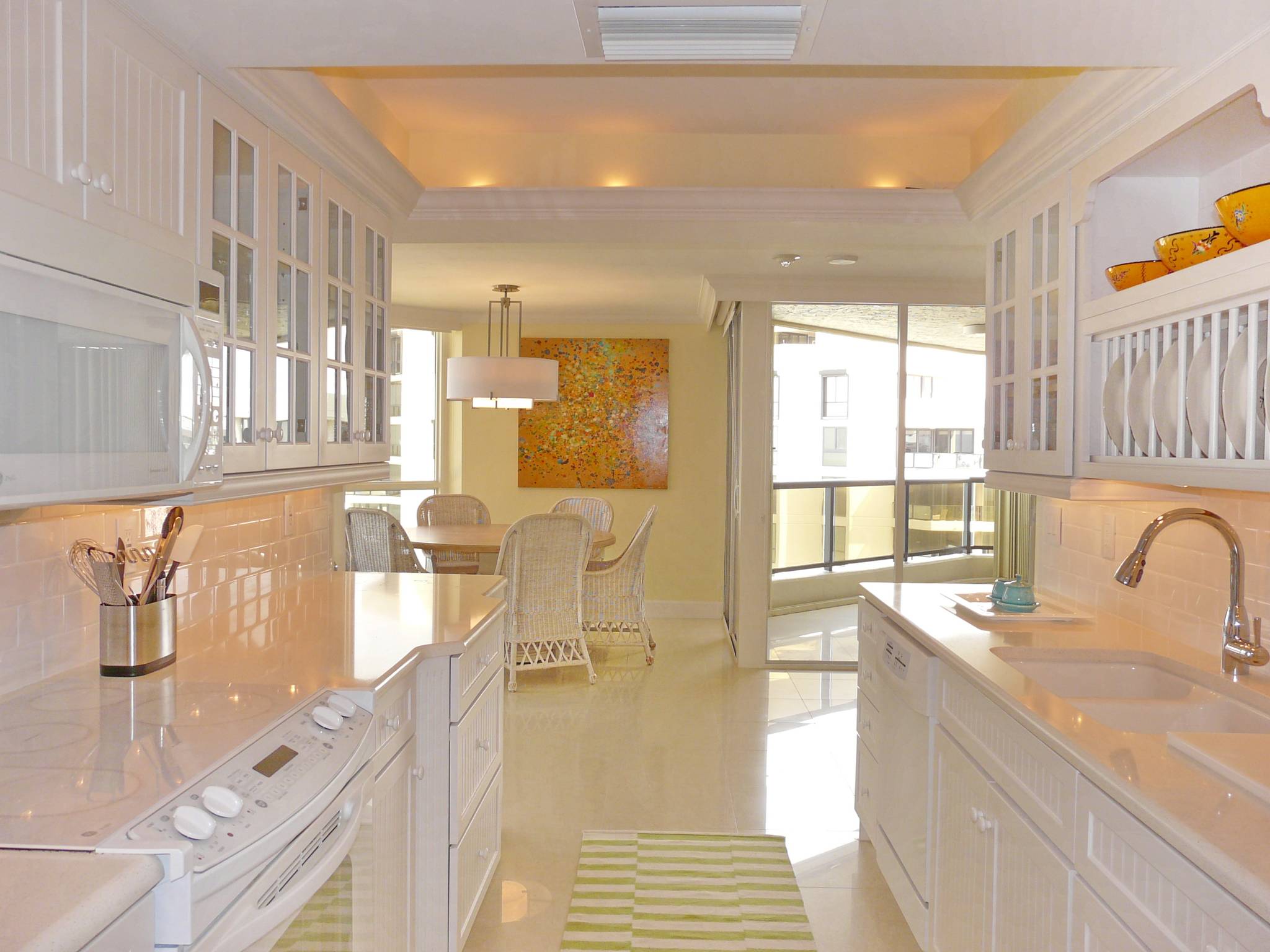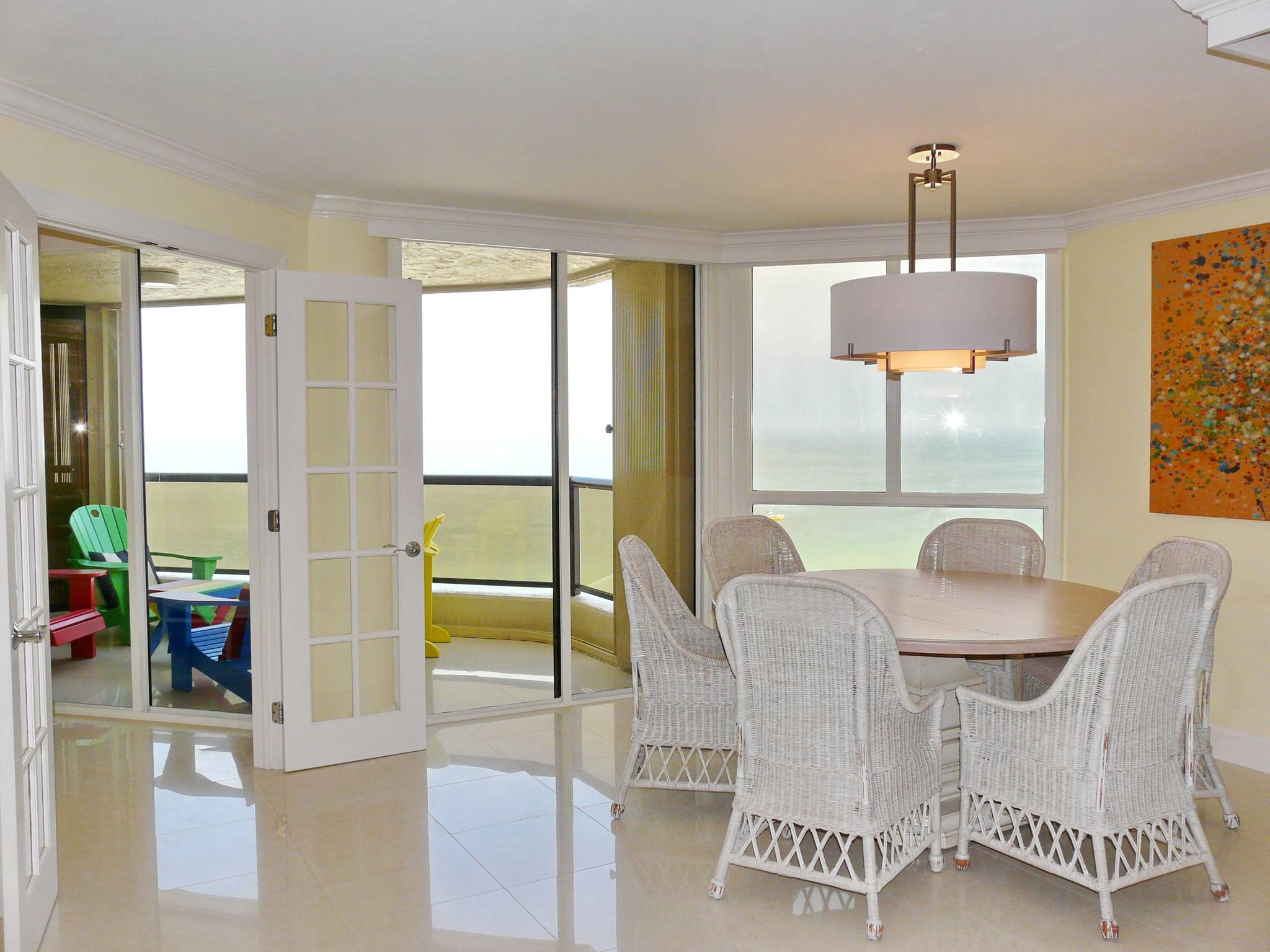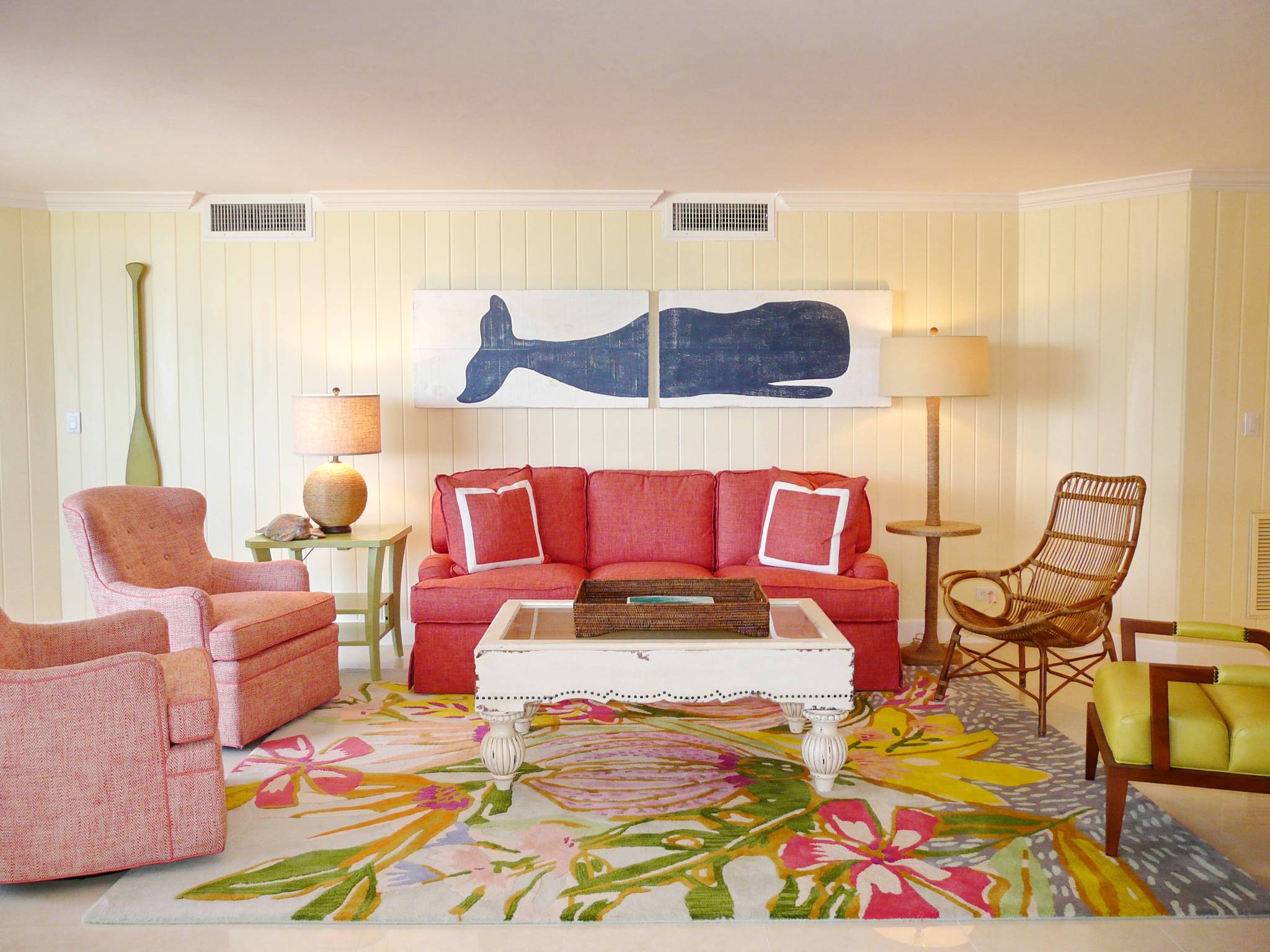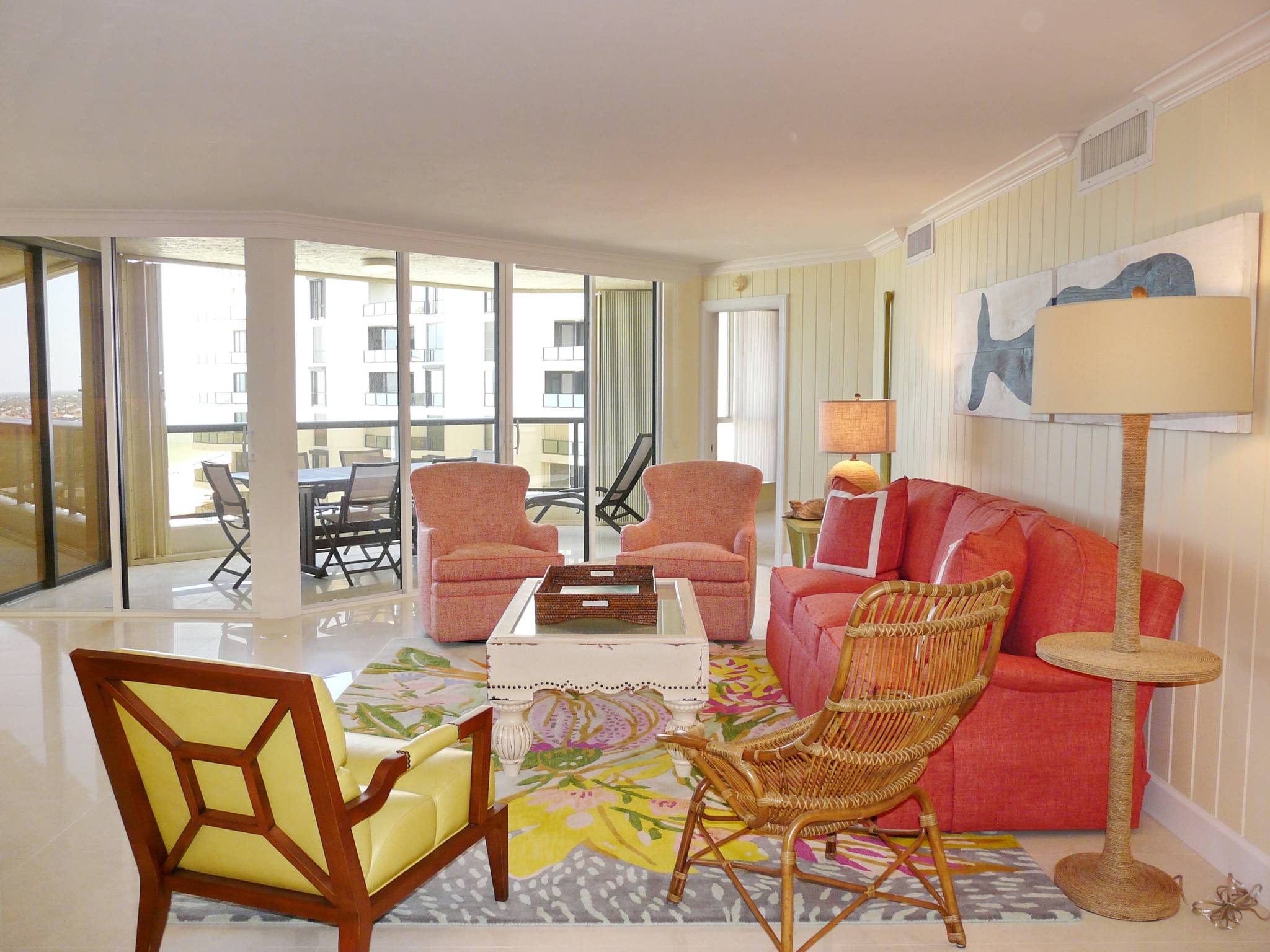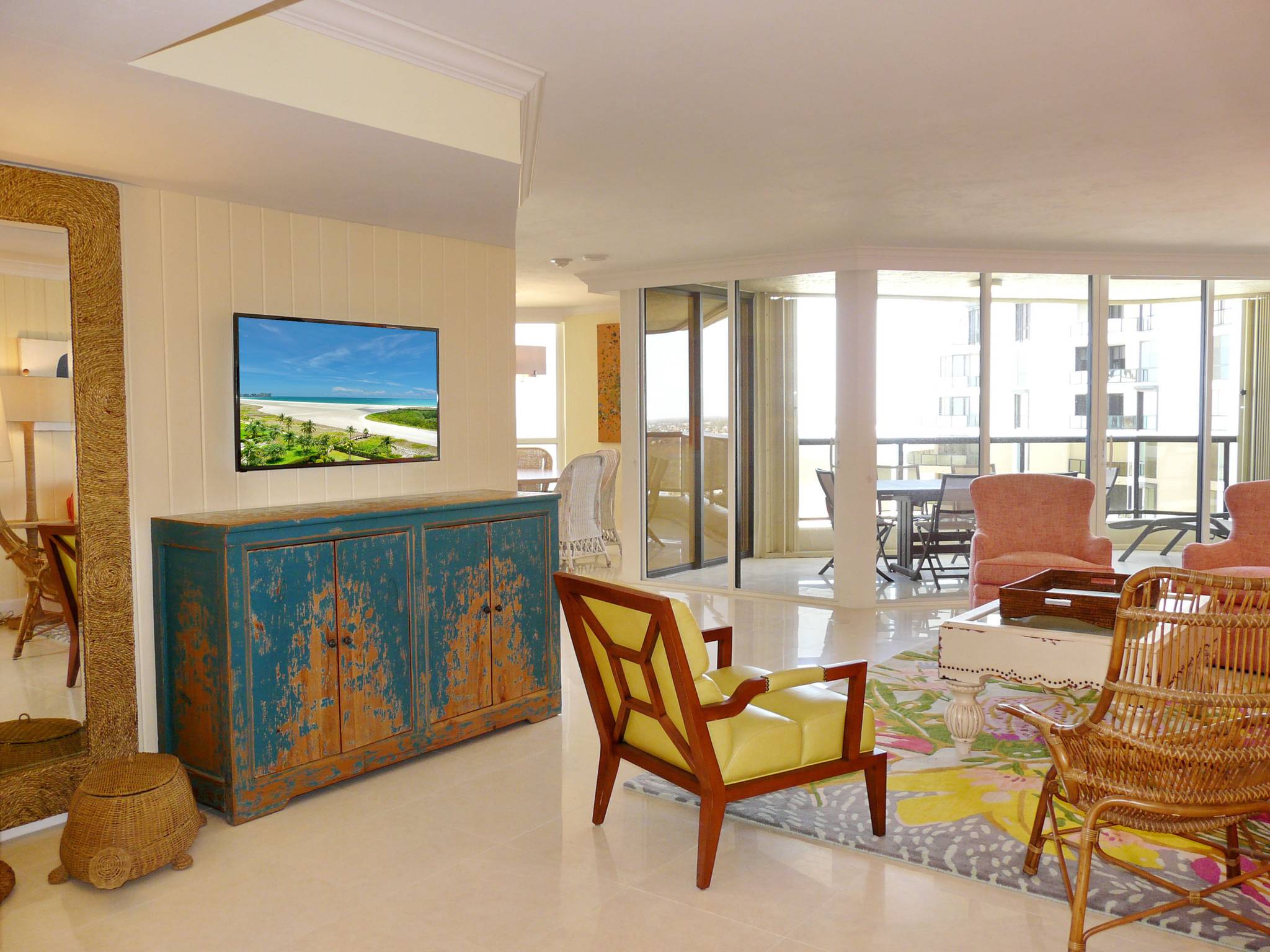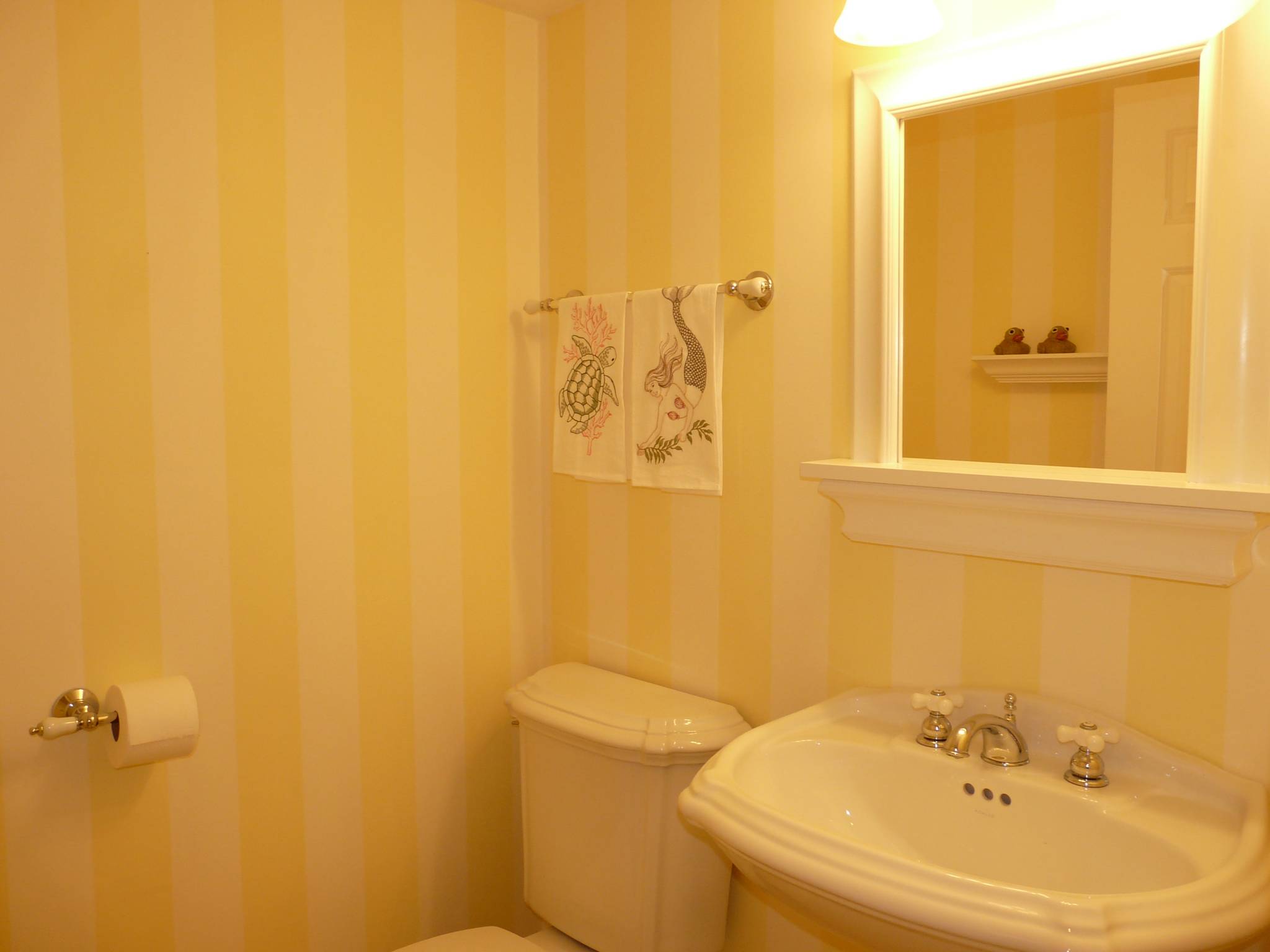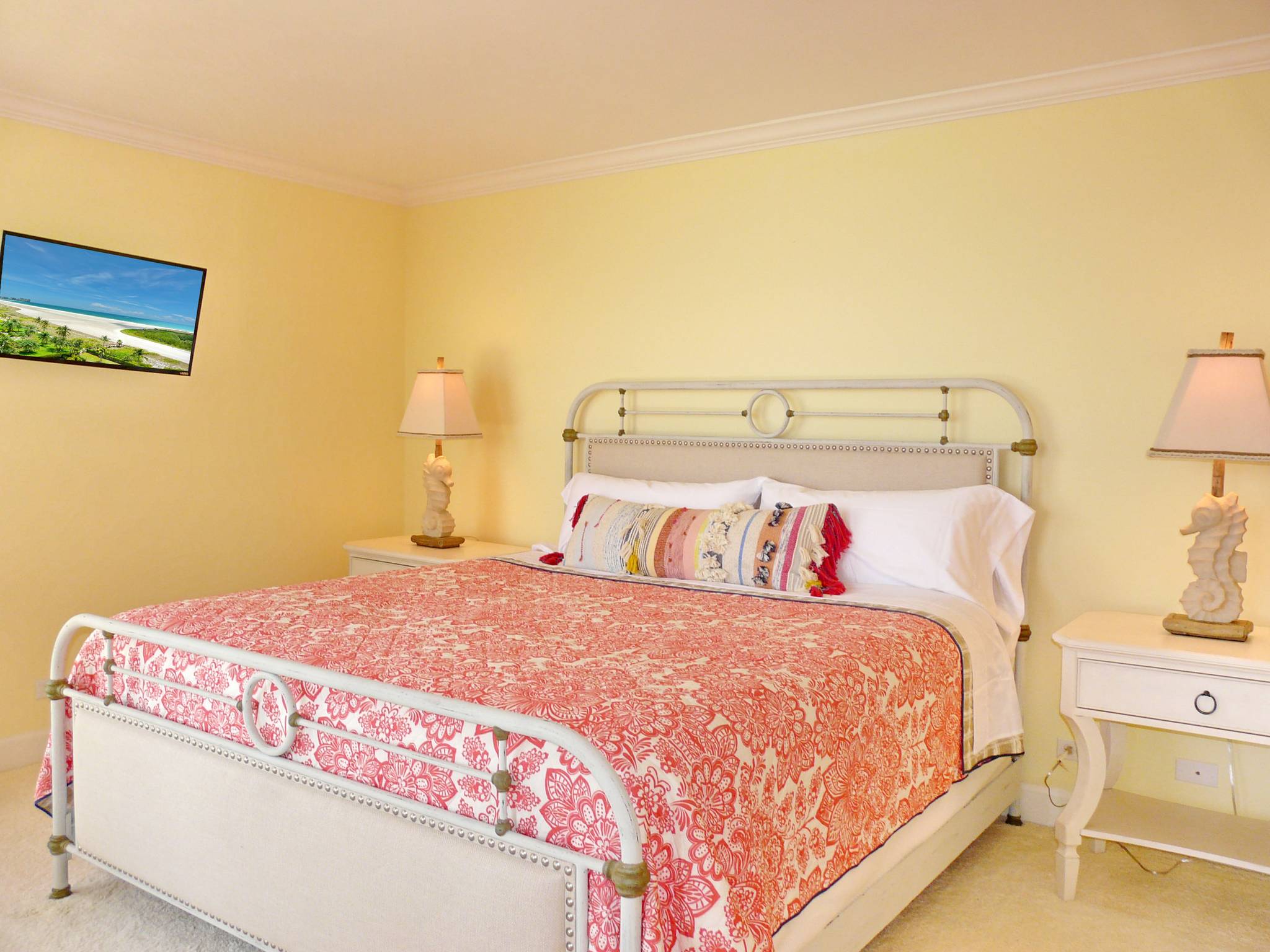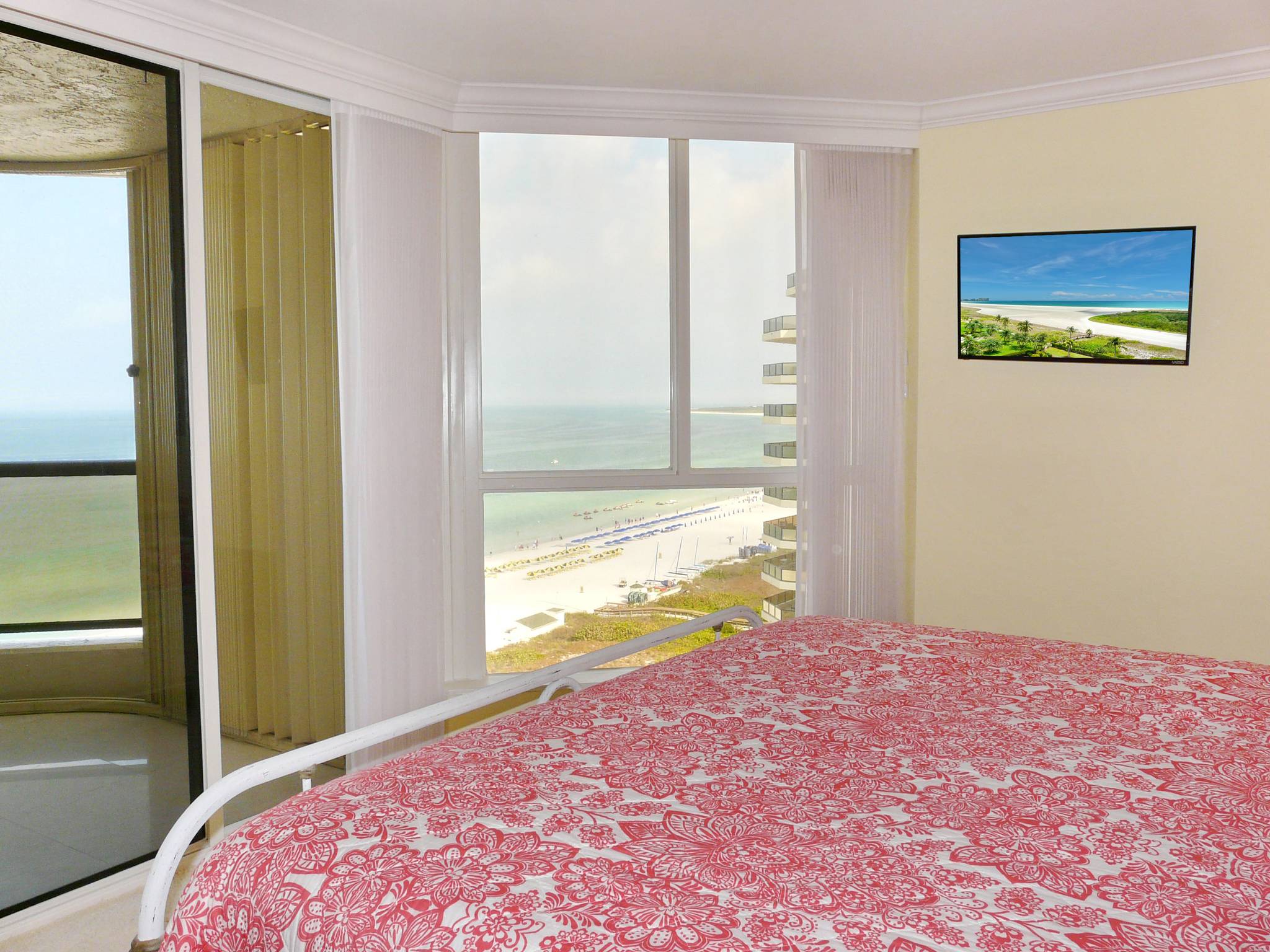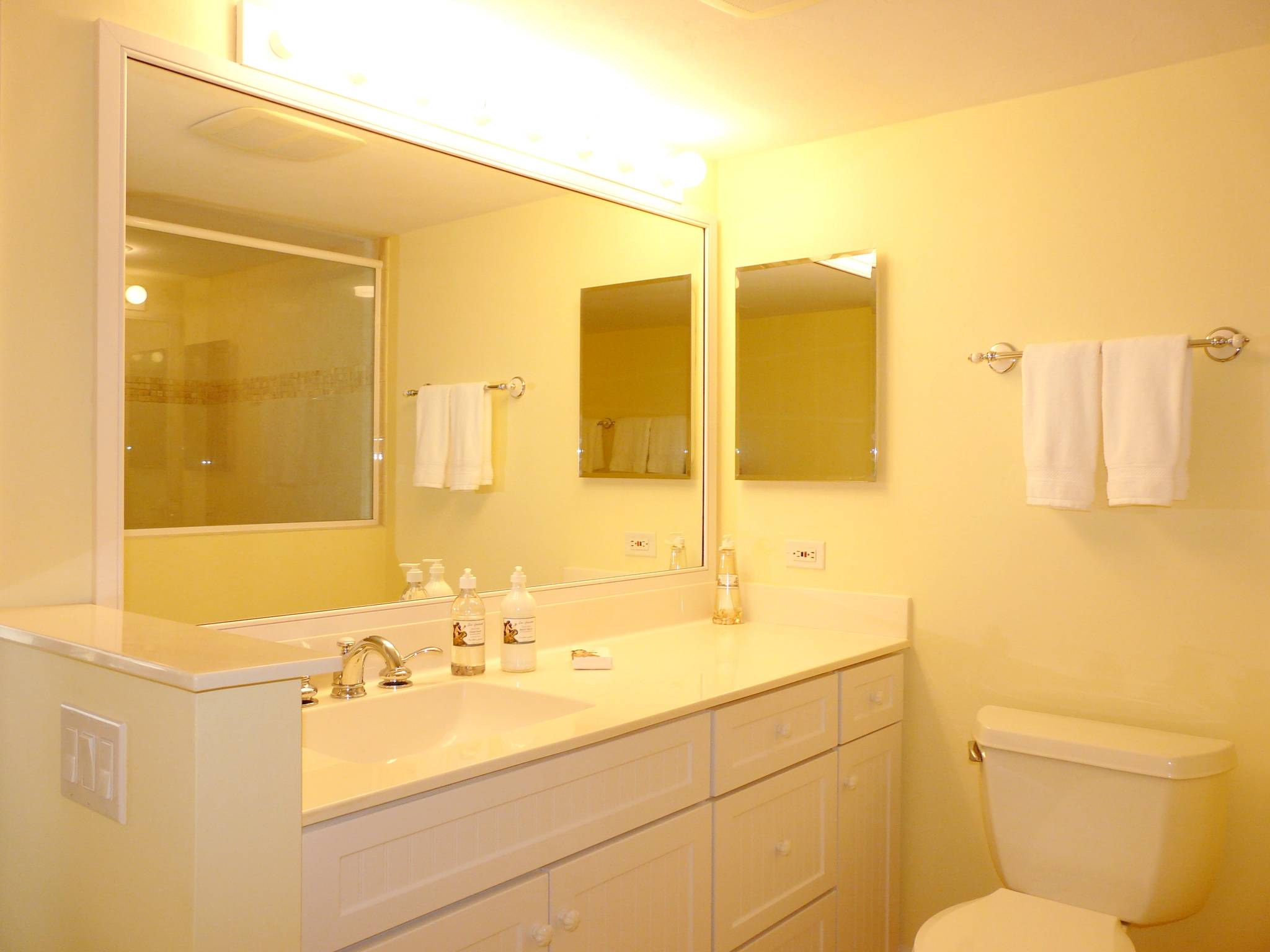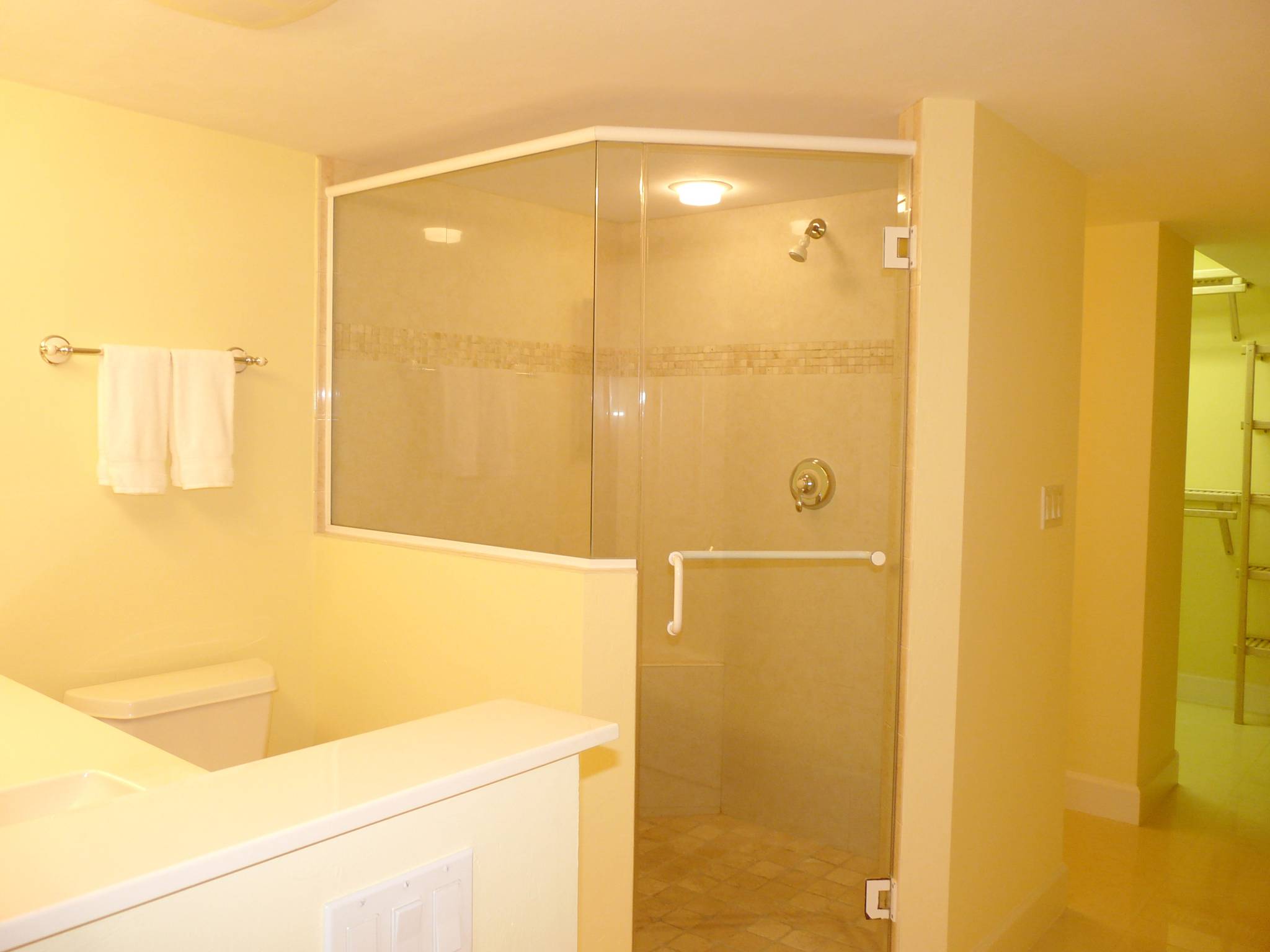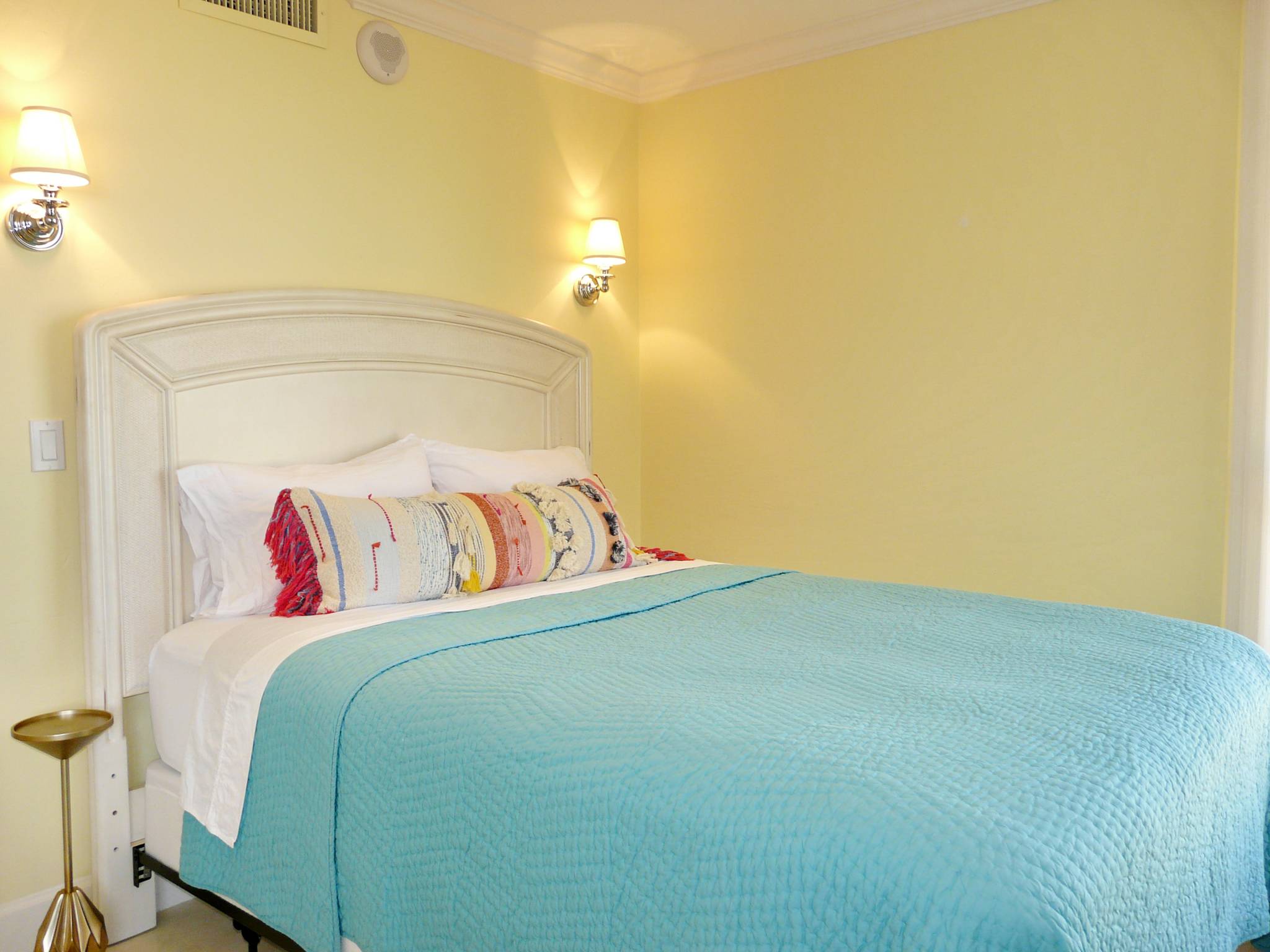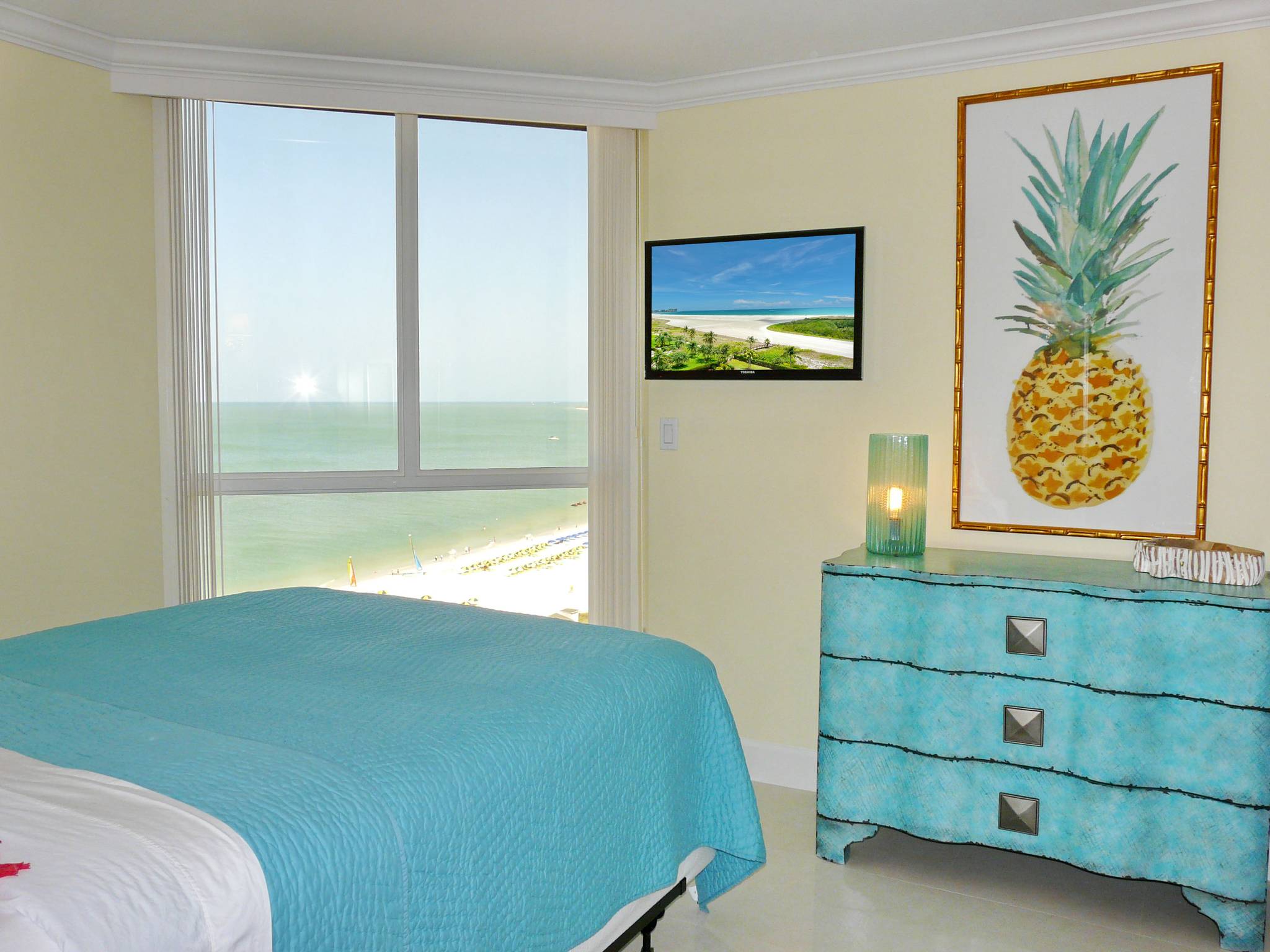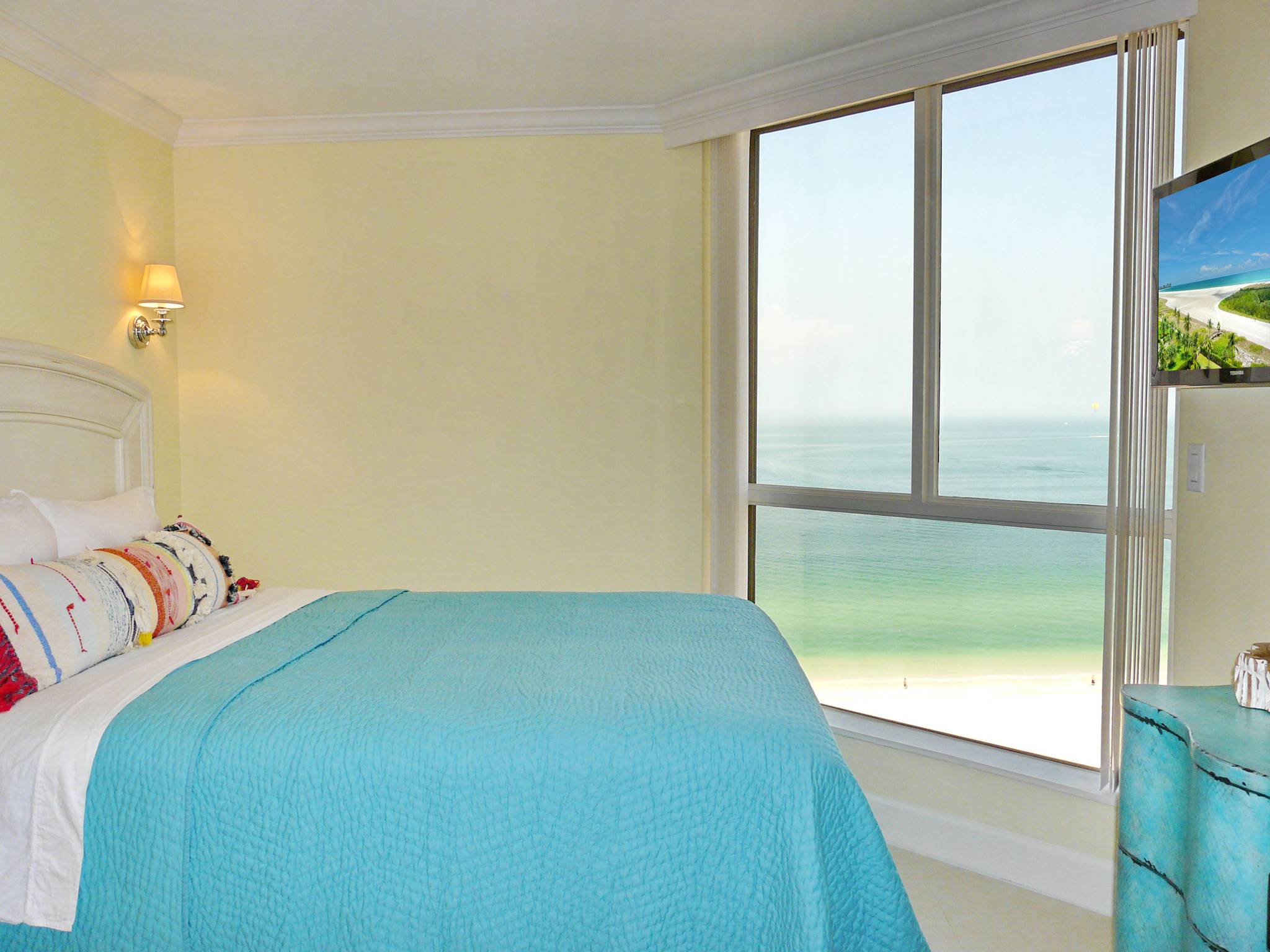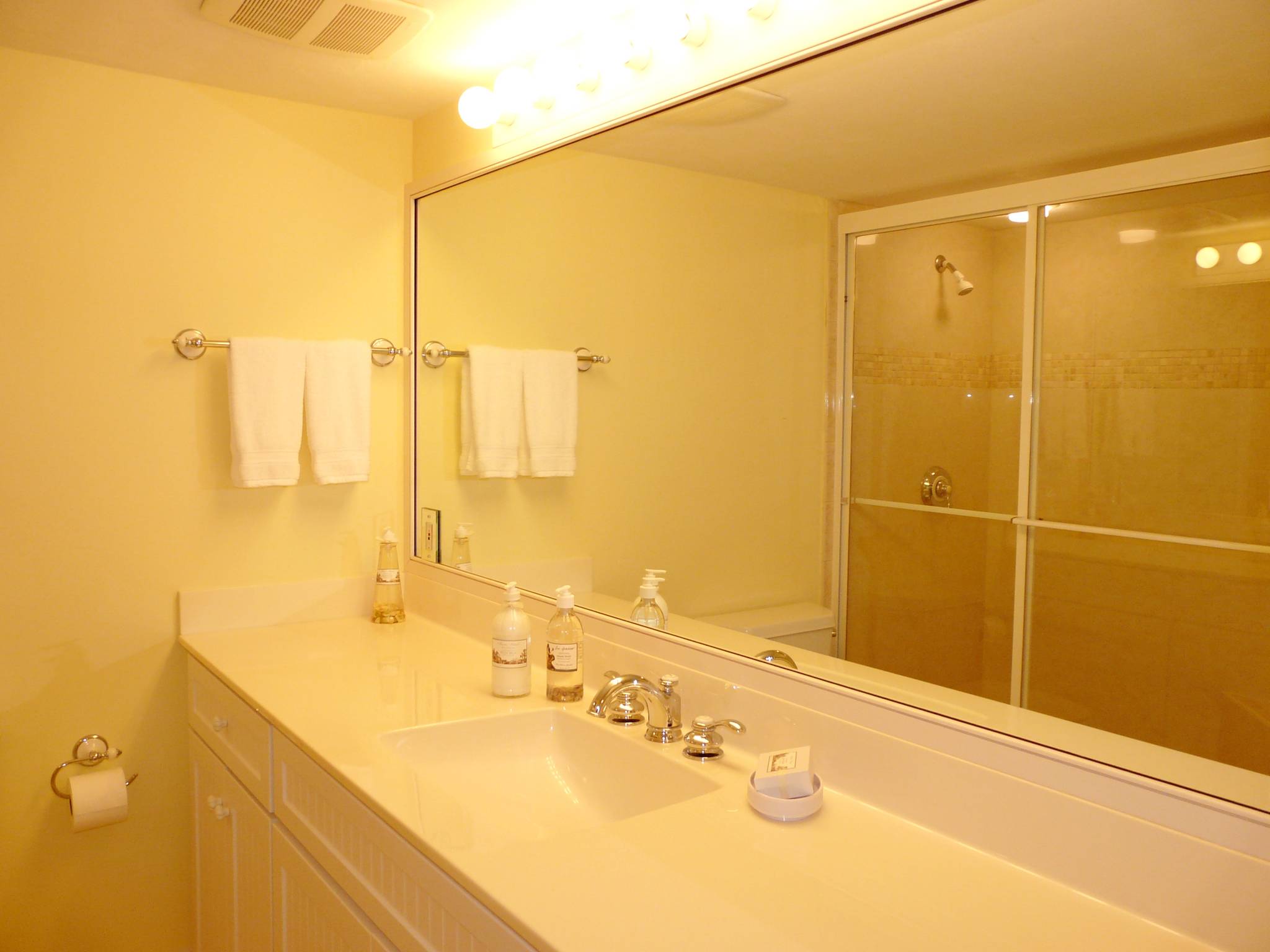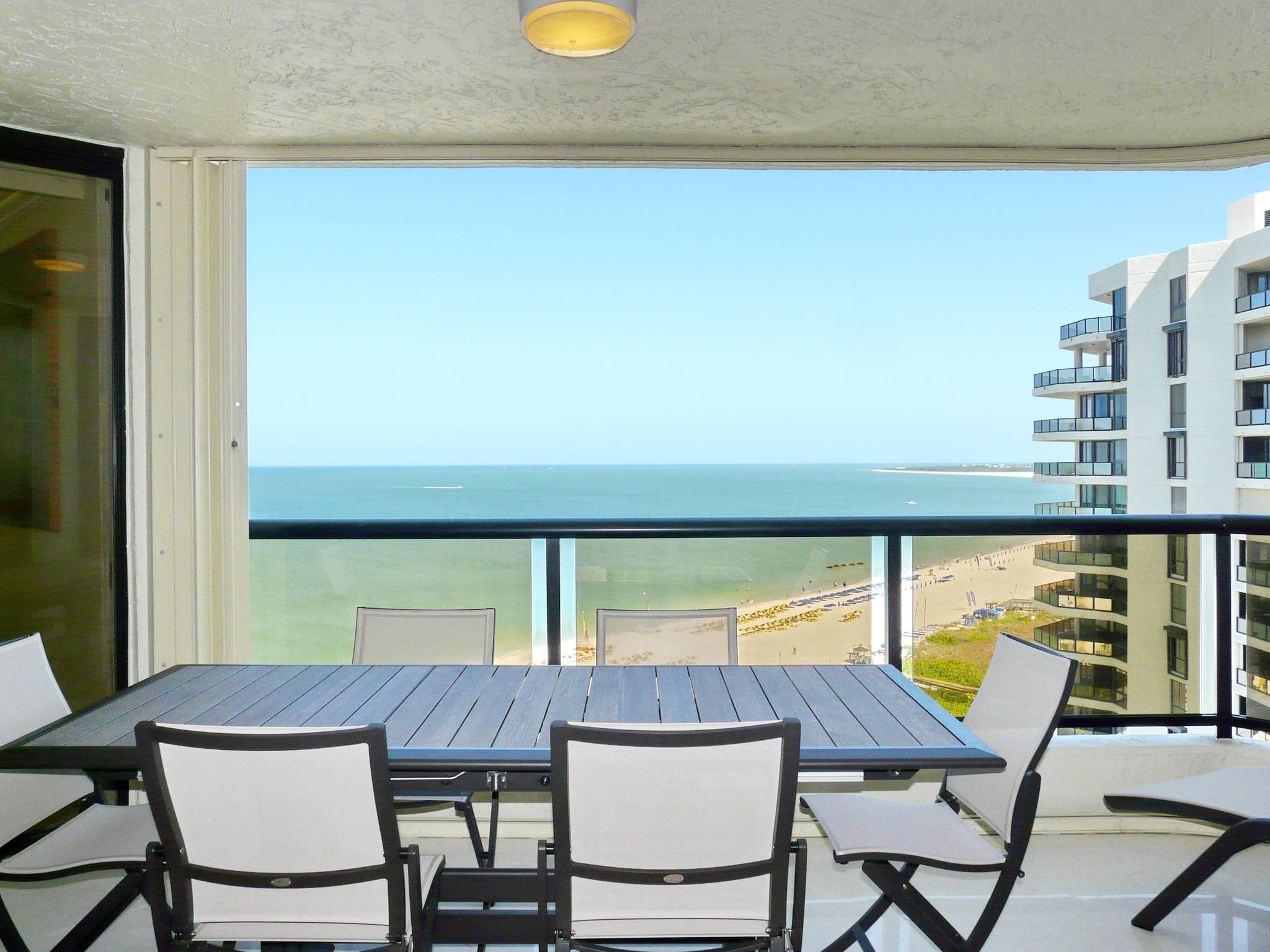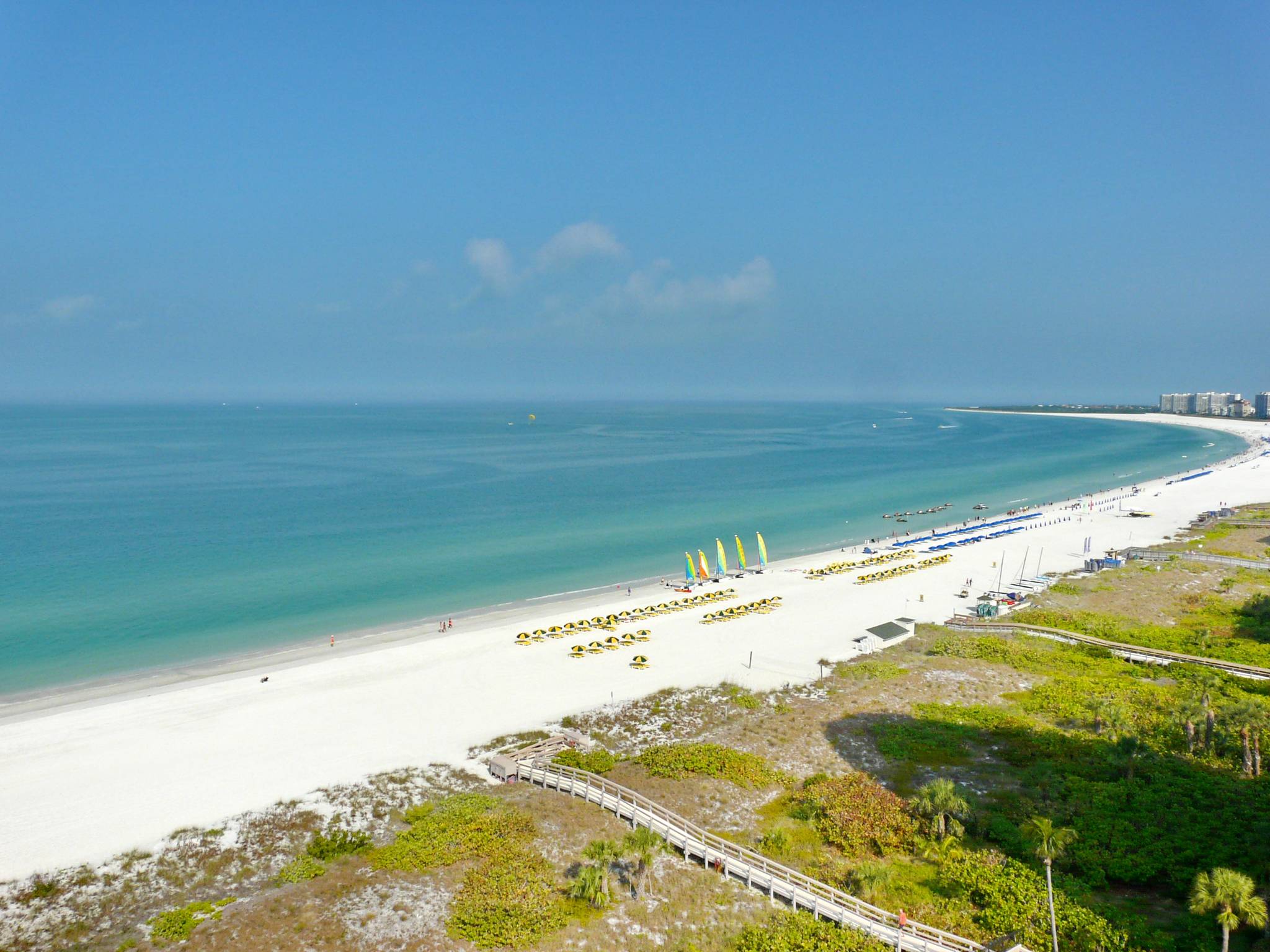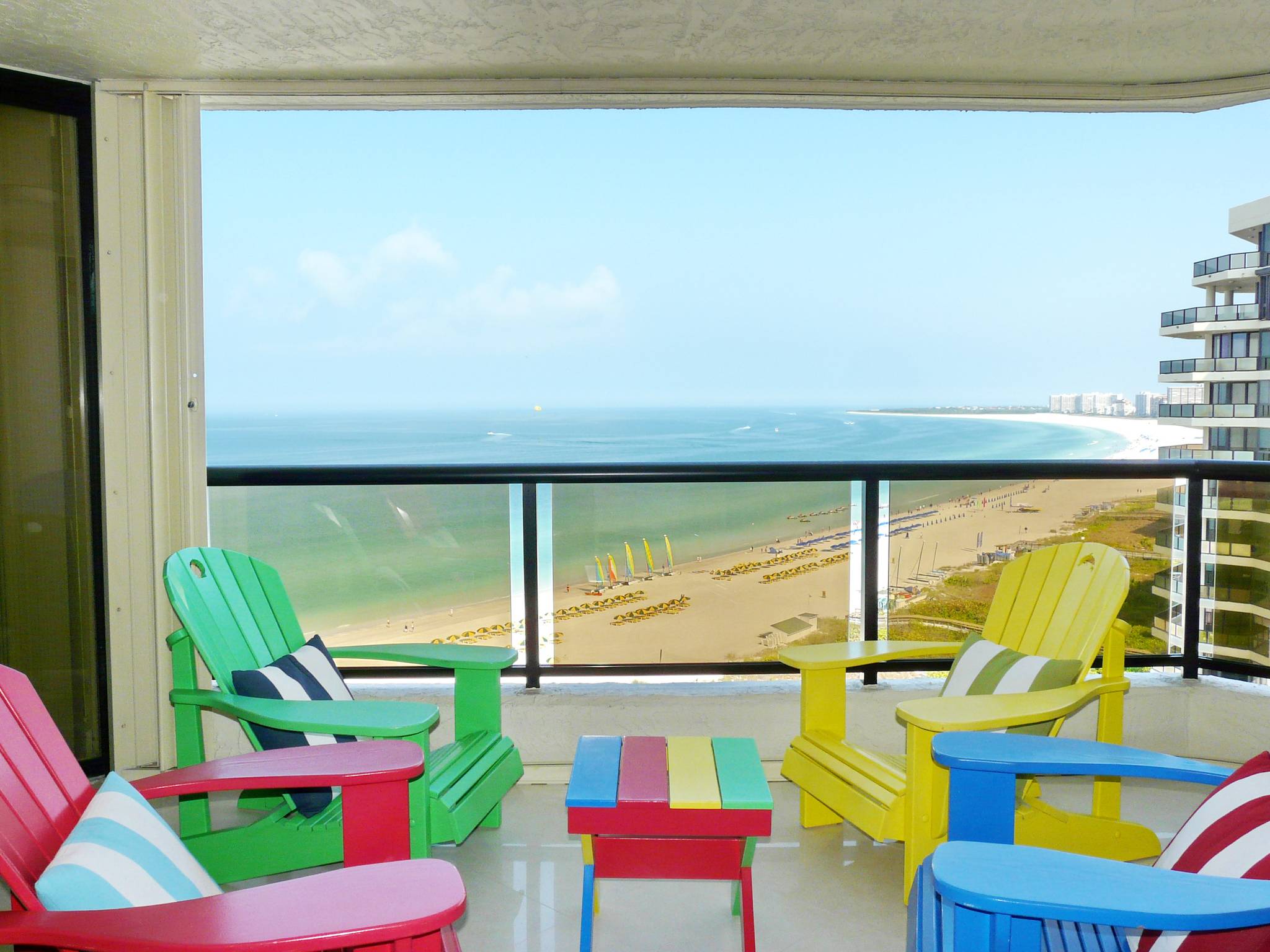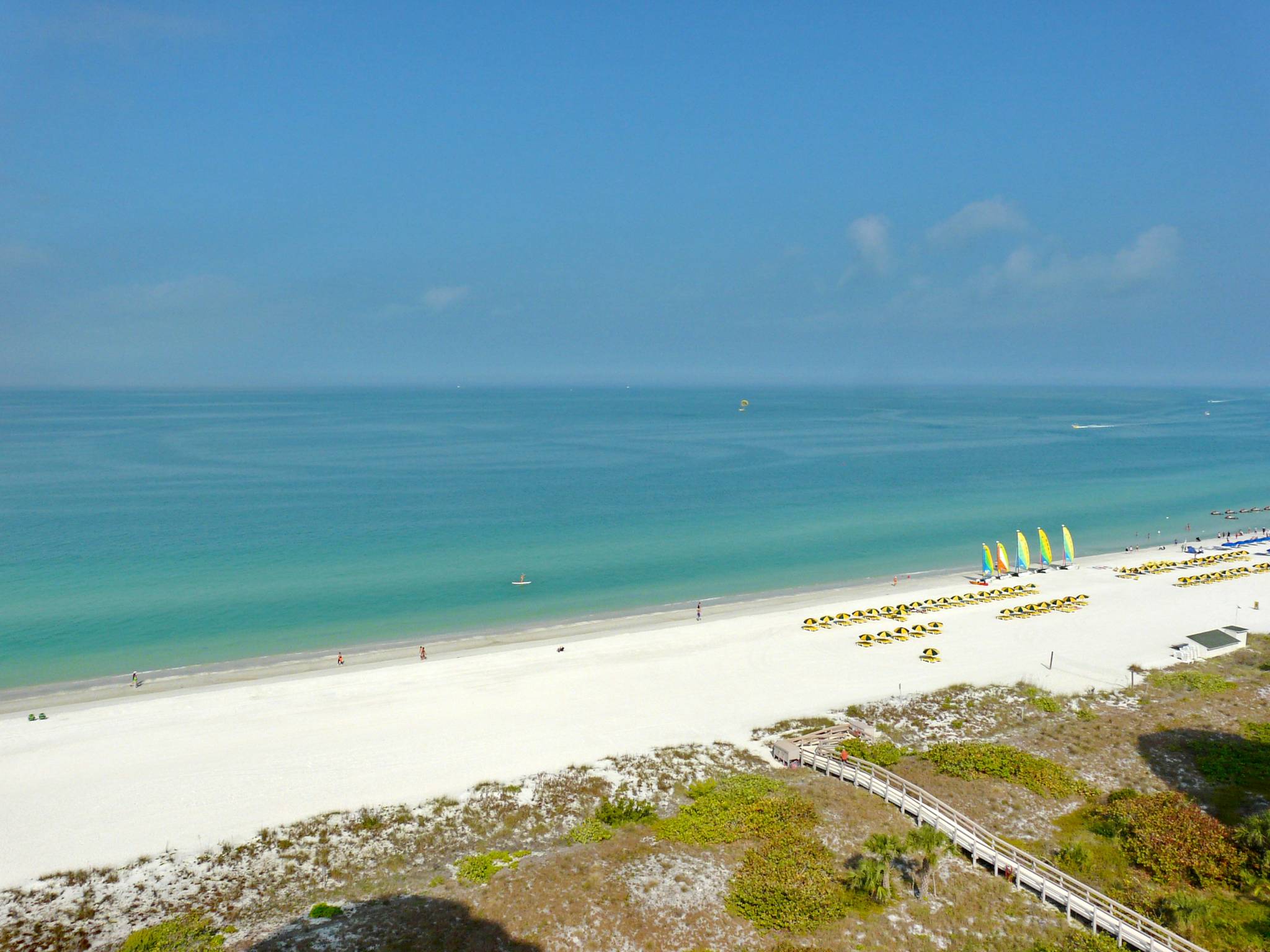 Row Wrapper 2
Sandcastle I-1202
Capacity
2 Bedrooms
2.5 Bath
Sleeps 6
About
The only location more stunning than a beachfront condo in the Sandcastle I is two units remodeled to create a single, extra-large beachfront condo. This 1,900 square foot, 12th floor unit is the only one of its kind in the building. It sleeps six, with one king bed, two queens, and 2.5 bathrooms.
The surrounding beach inspire the brightly colored interior. Walls the color of silken sand are decorated with paintings of lobsters, whales, mermaids, and other magical images of the sea. A coffee table fashioned from a wooden sea chest sits below a driftwood clock. The rooms are brightened by sunlight through floor-to-ceiling windows extending the length of the unit, creating the feel of seaside living at its best.
The spacious kitchen is fully stocked with all modern appliances and cookware, including everything you need to prepare your beverage of choice to sip on the balcony as the setting sun turns the sky bright orange.
But which balcony? This unit gives you two. One is furnished with a family-sized table so you can savor your meals with a backdrop of turquoise ocean sparkling in the sun. Brightly colored wooden chairs fill the second balcony, giving you front row seats to the breathtaking view of the curving shoreline.
The beach-inspired design extends into bedrooms decorated with all the colors of the tropics. Both bedrooms feature a wall-mounted television and windows that face the beach so you can fall asleep to soothing ocean breezes and the sound of waves gently breaking on the shore.
The unit comes with comfort-enhancing features like air conditioning, a washer and dryer, Free Wi-Fi, and cable. You've also got everything you need for the short stroll to the beach, including an umbrella, beach chairs and cooler.
The Sandcastle I is filled with amenities. Luxuriate in the heated pool and hot tub ringed by palm trees. Fire up a gas grill and enjoy a barbequed lunch. Play tennis or shuffleboard on one of the newly re-surfaced courts. Work out in the fitness center or participate in some of the daily activities in the social room.
You're just a short walk from some of Marco Island's favorite attractions, like Marco Golf and Garden and Marco Walk Plaza, where you'll find movie theatres, fine dining and much more.
In this one-of-a-kind condo, your family will experience the tropical vacation of a lifetime.
Marco Island Vacation Properties® specializes in vacation, seasonal, and annual rentals primarily on Marco Island. Since 1989, our family owned and operated rental agency has been introducing thousands of visitors to this tropical paradise. Unlike other agencies, Marco Island Vacation Properties® doesn't only hand you the keys to the property and hope that you enjoy your stay, but truly strives to assist you to enjoy your stay by providing around-the-clock services. Our guest services representatives are eager to answer all of your questions and concerns relating to your stay. In addition, our recently developed mobile application is similar to having your own personal tour guide, since it provides you with all the information you will need to know before, during, and after your stay. Information, including, but not limited to, arrival tips, directions to the property, tips on how to enjoy the rental property and its amenities, and maps to restaurants, shopping, and attractions.
As you review this property and attempt to plan your Marco Island getaway, please do not hesitate to contact us for additional information and/or assistance to assure a memorable Marco Island vacation!
Features
Type and Location
Condominium
Non Smoking Only
Monthly
Marco Island
Amenities
Free Wifi
Air Conditioning
Heating
Linens Provided
Towels Provided
Washing Machine
Clothes Dryer
Hair Dryer
Iron & Board
Satellite / Cable
DVD Player
Communal Pool
Hot Tub
Heated Pool
Outdoor Grill
Tennis
Water Sports Gear
Availability
Key

| | | | | | | | |
| --- | --- | --- | --- | --- | --- | --- | --- |
| # | Night Available | # | Night Unavailable | # | Arrive Only | # | Depart Only |
May 2019
Su
Mo
Tu
We
Th
Fr
Sa

1




2




3




4




5




6




7




8




9




10




11




12




13




14




15




16




17




18




19




20




21




22




23




24




25




26




27




28




29




30




31



June 2019
Su
Mo
Tu
We
Th
Fr
Sa

1




2




3




4




5




6




7




8




9




10




11




12




13




14




15




16




17




18




19




20




21




22




23




24




25




26




27




28




29




30



July 2019
Su
Mo
Tu
We
Th
Fr
Sa

1




2




3




4




5




6




7




8




9




10




11




12




13




14




15




16




17




18




19




20




21




22




23




24




25




26




27




28




29




30




31



August 2019
Su
Mo
Tu
We
Th
Fr
Sa

1




2




3




4




5




6




7




8




9




10




11




12




13




14




15




16




17




18




19




20




21




22




23




24




25




26




27




28




29




30




31



September 2019
Su
Mo
Tu
We
Th
Fr
Sa

1




2




3




4




5




6




7




8




9




10




11




12




13




14




15




16




17




18




19




20




21




22




23




24




25




26




27




28




29




30



October 2019
Su
Mo
Tu
We
Th
Fr
Sa

1




2




3




4




5




6




7




8




9




10




11




12




13




14




15




16




17




18




19




20




21




22




23




24




25




26




27




28




29




30




31



November 2019
Su
Mo
Tu
We
Th
Fr
Sa

1




2




3




4




5




6




7




8




9




10




11




12




13




14




15




16




17




18




19




20




21




22




23




24




25




26




27




28




29




30



December 2019
Su
Mo
Tu
We
Th
Fr
Sa

1




2




3




4




5




6




7




8




9




10




11




12




13




14




15




16




17




18




19




20




21




22




23




24




25




26




27




28




29




30




31



January 2020
Su
Mo
Tu
We
Th
Fr
Sa

1




2




3




4




5




6




7




8




9




10




11




12




13




14




15




16




17




18




19




20




21




22




23




24




25




26




27




28




29




30




31



February 2020
Su
Mo
Tu
We
Th
Fr
Sa

1




2




3




4




5




6




7




8




9




10




11




12




13




14




15




16




17




18




19




20




21




22




23




24




25




26




27




28




29



March 2020
Su
Mo
Tu
We
Th
Fr
Sa

1




2




3




4




5




6




7




8




9




10




11




12




13




14




15




16




17




18




19




20




21




22




23




24




25




26




27




28




29




30




31



April 2020
Su
Mo
Tu
We
Th
Fr
Sa

1




2




3




4




5




6




7




8




9




10




11




12




13




14




15




16




17




18




19




20




21




22




23




24




25




26




27




28




29




30